Your guide to the shows of 2023
With so much vying for your attention, it's always a challenge planning your events calendar for the year ahead. This year is no exception, with a list of fabulous offerings across the arts that's simply overflowing.
To help you decide, we asked three of our experts to nominate what they're looking forward to most, from independent productions to global blockbusters.
Kerrie O'Brien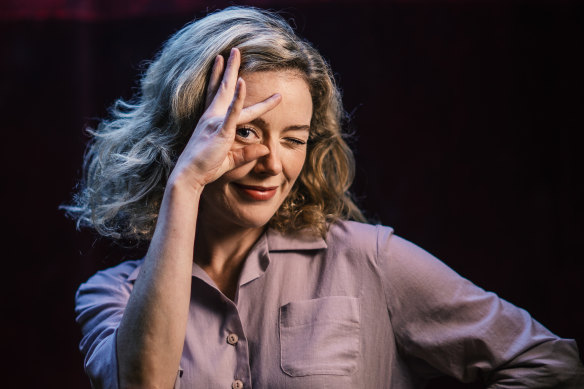 Sunday
If Melbourne could evoke a spiritual angel, Sunday Reed would surely fit the bill. Along with her husband John, the visionary bohemian nurtured many of this country's most acclaimed Modernist artists, established what is now one of the city's most beloved galleries, and has a life story ready-made for the stage or screen. Kicking off its program for the year, the Melbourne Theatre Company finally brings its production of Sunday to audiences, after many false starts thanks to the pandemic. The much-anticipated play is bound to be contentious, touted as a fantasy that captures Reed's passionate and unconventional spirit. It stars Nikki Shiels – whose brilliance was underlined in Girls and Boys and Dorian Gray recently – in the title role, was written by Anthony Weigh and is directed by Sarah Goodes. MTC, until February 18.
JUDY • AUSTRALIA • 1964
Fans of the brilliant Judy Garland will know all too well about her fateful Australian tour of 1964. Billed as "the world's most electrifying entertainer", she lived up to the hype in two impressive Sydney performances, only to fall from grace in Melbourne. Garland arrived 70 minutes late to her sold-out Festival Hall show, sang a few of her hits but forgot lines and cues, mumbled incoherently and wandered around the stage. The more unforgiving in the crowd heckled, creating an ugly scenario that ultimately led to Garland exiting early. Written and conceived by Bill Farr, this show reimagines both the stunning first act and the subsequent faltering, featuring hits Over the Rainbow, The Trolley Song and When You're Smiling. Part of this year's Midsumma Festival, it stars Nina Ferro in the lead role and Matt Hetherington as Australian agent and impresario Harry M Miller. National Theatre, St Kilda, February 10 to 11.

The Mousetrap
Despite loving a good murder mystery, I've never read Agatha Christie. Now that The Mousetrap is coming to town, I will at least get to see her radio play adapted for the stage. Apparently she wrote it as a gift for Queen Mary, consort of King George V; it was first broadcast in 1947. The stage show made its premiere in 1952 and has run for almost 50 years on the West End – clocking up nearly 30,000 performances – making it one of the longest running ever. That in itself intrigues me, but having the brilliant Robyn Nevin direct this production sealed the deal. (Here's hoping Nevin's one-hander A German Life – written by Christopher Hampton, the highlight of the 2021 Adelaide Festival and postponed for a national run thanks to COVID-19 – will be slated again soon.) Comedy Theatre, February 17 to March 26.
Selling Kabul
Sylvia Khoury's play Selling Kabul, a finalist for the Pulitzer Prize, gets its Australian premiere thanks to the always impressive Red Stitch theatre company. Set in Kabul in 2013, when the first tranche of US troops are about to withdraw, the play tells the story of an Afghan interpreter for the US military. Examining the bravery of individuals, the terror of war and the cost of immigration policies, it's a timely offering, especially after the final withdrawal of Australian and American troops. Starring Afghani ensemble member Khisraw Jones-Shukoor, Selling Kabul ultimately asks: what would you do to save another person's life? It's also bound to make us reflect on the lottery of birth, which I think about a lot these days. Red Stitch Theatre, April 22 to May 21.
Orlando
Virginia Woolf's classic novel has been interpreted again and again, most notably the 1992 film by Sally Potter with Tilda Swinton in the lead role. Regarded as a feminist classic and first published nearly 100 years ago, the book was inspired by Woolf's friend and lover Vita Sackville-West. I'm intrigued to see this new folk musical version by young locals Willow Sizer and Rachel Lewindon, and directed by the hugely talented actor/writer/director Maude Davey, at fortyfivedownstairs. The cast of four will all play the title role in a tale that explores queer identity and existing between binaries. fortyfivedownstairs, November 2-12.
Cameron Woodhead
Mary Poppins
Among musical theatre highlights for 2023 is the return of Mary Poppins, first seen in Melbourne in 2010. It's a practically perfect show, partly because it does something very un-Disney for a Disney musical and reaches back to P.L. Travers' books for source material. That trick reduces the lashings of sugar in the movie to a precise spoonful and gives a crisp edge – a darker, slightly scary silhouette – to the uncanniest of nannies. The result hits a sweet spot that should entertain adults and kids and the hard-to-please audience in between. If this revival is anything like the original run, it'll be a sharply turned spectacular. Choreography and visual tricks combine to provide all the flying umbrellas and leaping chimney sweeps you could ask for, and the show channels its stage magic into unexpected poignancy. Her Majesty's Theatre, from January 29.
Bernhardt/Hamlet
Anyone who witnessed Kate Mulvany monstering the stage as Richard III for Bell Shakespeare will be intrigued to see what she makes of Theresa Rebeck's Bernhardt/Hamlet. The play is loosely historical. The most famous actress of her era, Sarah Bernhardt might have been a prima donna – she refused to tour Australia without her entire retinue (pet tiger included) – but she was also a groundbreaking artist and theatrical entrepreneur who let nothing stand in her way. The idea of a woman playing Hamlet never seemed scandalous to Bernhardt, who made the role her own a century before gender-blind casting became commonplace. Rebeck's playful engagement with theatre history presents the kind of juicy histrionic challenge Mulvany thrives upon. MTC, March 4 to April 15.
Don Quixote
Opera Australia's excuse for snubbing Melbourne – the 2024 closure of the State Theatre at Arts Centre Melbourne for an extensive redesign – will affect the Australian Ballet as well. Fortunately, the company gets to celebrate its 60th anniversary before it is displaced from its home. Its program of festivities is spearheaded by a production of Don Quixote, inspired by the 1973 film choreographed by Rudolf Nureyev and directed by Robert Helpmann. A luxurious tribute to an important milestone in the company's own history, it promises to be a visually splendid canonical ballet. Melburnians should grab the chance to see one performed at full scale, in a purpose-designed venue, while they still can. Arts Centre Melbourne, March 15 to 25.
Wagner's Ring Cycle
Melbourne Opera punched above its weight during COVID-19 disruptions, sweeping between lockdowns into the Regent Theatre with a dauntlessly epic production of Das Rheingold. Come March, the company will scale a pinnacle of operatic ambition, mounting Wagner's entire Ring Cycle in Bendigo. The opera marathon will be staged at Ulumbarra Theatre – an attractive conversion of a colonial-era gaol, with historic gallows looming ominously atop the box office – and audiences will have time to admire the internationally recognised Bendigo Art Gallery nearby. Book early – Wagner's total artwork can inspire aesthetic obsession, and committed Wagnerians tend to swoop like Valkyries on any Ring tickets they can get. Ulumbarra Theatre, Bendigo, March 24 to April 30.
Escaped Alone/What If If Only
Another highlight from the MTC season? Two short works from Britain's greatest living playwright, Caryl Churchill. Escaped Alone is a fascinating one-acter in which visions of apocalypse are unleashed from a seemingly relaxed chat between little old ladies. Jenny Kemp's eerie production at Red Stitch in 2019 whetted the appetite for a main-stage treatment, and Helen Morse is ideally cast. I can't think of an actor I'd rather see wrestle with its intricacies. The play will be accompanied by What If If Only, "a micro-meditation on grief" performed by Alison Bell. Churchill's writing tends to bring out the best in our actors, and with Anne-Louise Sarks directing, this should attract anyone who cares about contemporary drama. MTC, August 7 to September 9.
John Bailey
The Gospel According to Jesus, Queen of Heaven
This might be the most raved-about production that almost nobody saw. Winner of 2021's Green Room Award for Best Independent Production, it played at Theatre Works to drastically limited audiences due to COVID-19 restrictions. Reviews were uniformly rapturous, though, and it's being resurrected (mea culpa) for a season at fortyfivedownstairs. The work asks what Jesus would do if returned to Earth today as a trans woman; it premiered in 2009 in Glasgow and quickly grew in reputation, wowing critics and outraging conservative Christians alike. Playwright Jo Clifford has continued to tour the piece ever since, and this Melbourne production is the first in which she has handed the central role over to another performer. fortyfivedownstairs, Until January 29.
Body of Work + QWERTY
This year Melbourne will be home to the first incarnation of FRAME, a biennial dance festival that's bigger than anything the city has seen previously. It's a collaboration between more than a dozen venues and companies and while the full line-up is yet to be announced, it's already looking like the choreographic celebration Melbourne needs. There's a lot with promise: Phillip Adams taking on Francis Bacon, the debut full-length work from First Nations Gamilaroi dancer/choreographer Amelia Jean O'Leary, and an acclaimed solo from 79-year-old Senegalese French dancer Germaine Acogny. I'm also interested to see what Atlanta Eke has been cooking up – a distinctive voice in the Melbourne dance space, she creates work that bristles with ideas and striking imagery. Here she'll present a double bill revisiting 2014's Body of Work and premiering a sort-of-sequel QWERTY. Darebin Arts Centre, March 23-25.
Identity
This year is the Australian Ballet's 60th, and the company's really finding its feet. There's a lot of classical fare that will satiate the subscribers looking for the tried-and-true, but there's also original work like this double bill. THE HUM brings together artists from the Australian Ballet with those from Adelaide's Australian Dance Theatre, and ADT artistic director and Wiradjuri man Daniel Riley leads the production. The work also features the Ballet's first commission from a female First Nations composer, Deborah Cheetham. The second half of the bill is Paragon, another new work by Alice Topp. Her contribution to last year's triple bill Instruments of Dance was confirmation the ballet's resident choreographer is a vital voice in Australian dance today. Arts Centre, June 16-24.
Is God Is
Mashing together Greek tragedy, Afropunk, spaghetti westerns and hip-hop, this US play earned three Obie awards along with the largest cash prize in the country's theatre industry. It's been described as "Tarantinoesque", but the comparisons seem shallow – where the Hollywood director has been dissolving into a puddle of self-congratulatory irrelevance of late, Is God Is seems to throb with an urgency that's timely and ageless. Playwright Aleshea Harris is interested in exploring contemporary black experience and the ancient function of theatre as a collective ritual. The heightened narrative follows two sisters charged with hunting down the abusive father who attempted to murder their mother many years before. The carnage that follows might leave audiences divided, but its roots in African-American experience give the violence a context that leaves what one reviewer called the more "macho purveyors of mutilation and mayhem" looking a little insipid. MTC, June 19 to July 15.
Hour of the Wolf
When a sinkhole opened under Melbourne's live theatre scene, Malthouse Theatre built a flying machine. Rather than trying to carry on business as usual, the company give over 2021 to a single work. Because the Night was uneven and sometimes chaotic, but also the most ambitious and visually impressive response to the pandemic that Melbourne saw. All kinds of shows claim to be "immersive" right now, but this one sets you free in a massive, dizzying and richly textured labyrinth of experiences. They're at it again! Almost nothing is known about Hour of the Wolf except that once more it will drop us into the action in a large-scale environment you're free to explore on your own. It should prove a red-hot ticket in what's already a hugely promising year for Malthouse. Malthouse Theatre, late 2023
A cultural guide to going out and loving your city. Sign up to our Culture Fix newsletter here.
https://www.smh.com.au/culture/theatre/the-15-hottest-tickets-in-town-your-guide-to-the-shows-of-2023-20221229-p5c9bn.html?ref=rss&utm_medium=rss&utm_source=rss_culture Your guide to the shows of 2023