Young Australians are more anxious, more desperate, the commission finds
Young Australians are more anxious than ever as they navigate technological change and the fallout from the COVID-19 pandemic.
That's the conclusion of Christine Morgan, executive director of the National Mental Health Commission, as a national listening tour draws to a close.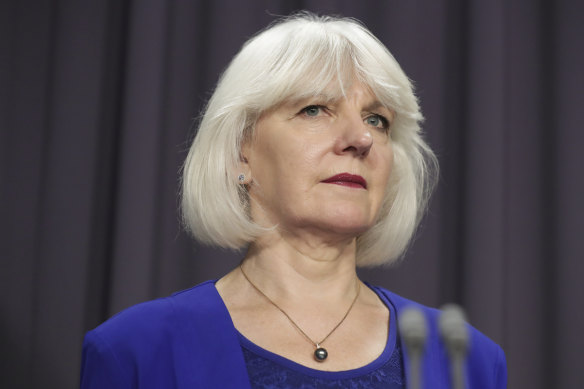 More than 1,200 Australians have taken part in the community talks held in metro and regional areas over the past three months.
Ms Morgan said a recurring theme throughout the Connections2022 tour was the increasing concern for the well-being of young people.
"Our young people's resting heart rates are much higher in terms of anxiety and psychological distress," she told AAP.
"If we delve into it, there's a lot of talk about the role of technology… it's almost as if it's created a new form of the school playground. There are different ways of having relationships, different ways of communicating.
"And we didn't equip them well for the new schoolyard. That has a lot of implications for our young people."
Other key issues paint a bleak picture of Australians' mental health during the pandemic: a rising prevalence of suicidal thoughts, higher levels of family and domestic violence, and more acutely ill people presenting to emergency departments.
But while access to services remained critical, Ms Morgan said the pandemic, which began in early 2020, has also exacerbated loneliness and a lack of human connection.
https://www.smh.com.au/national/western-australia/young-australians-more-anxious-distressed-commission-finds-20220925-p5bkst.html?ref=rss&utm_medium=rss&utm_source=rss_national Young Australians are more anxious, more desperate, the commission finds