Worshipers killed and wounded in mosque
Peshawar: At least 20 people were killed and up to 90 injured in a suicide attack on a mosque in the northwestern city of Peshawar, according to Pakistani police.
According to police officers and witnesses, the bomber hit the mosque where about 150 people were praying on Monday morning. There are fears the death toll will rise as many of the wounded were in critical condition.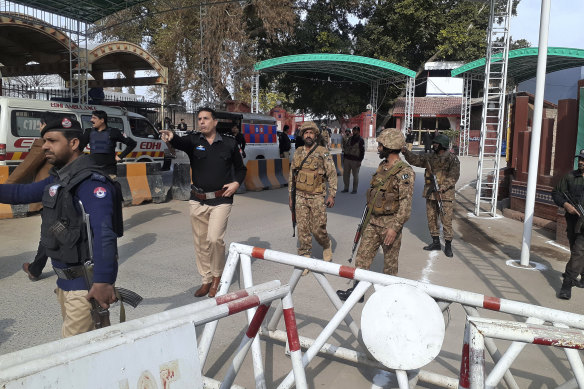 The assassin detonated his suicide vest as worshipers — including many officers from nearby police departments — prayed inside. The force of the blast caused the mosque's roof to collapse, injuring many people, according to Zafar Khan, a local police officer.
No one immediately claimed responsibility for the bombing in Peshawar, the capital of Khyber Pakhtunkhwa province, which borders Afghanistan.
One survivor, police officer Meena Gul, 38, said he was at the mosque when the bomb went off. He said he doesn't know how he survived unharmed. He heard screams and screams after the bomb went off, he said. More than 150 worshipers were inside the mosque when the bomb went off, Gul added.
Khan said rescuers were trying to take the wounded to a nearby hospital. He said several of the wounded were in critical condition at a hospital and there were fears the death toll was rising.
Suspicion in such attacks most often falls on the Pakistani Taliban, who have claimed similar bombings in the past.
There's more to come
AP
https://www.smh.com.au/world/asia/worshippers-killed-wounded-in-mosque-blast-in-pakistan-20230130-p5cgmy.html?ref=rss&utm_medium=rss&utm_source=rss_world Worshipers killed and wounded in mosque