Wonderful next three days
Today we were still slightly in the grip of this coastal storm with lots of clouds and some isolated showers. It was also a little windy today, but those winds were on the back side of the storm, pulling in drier air. There was no sign of moisture today and that will be the case again tomorrow. Friday is a beautiful summer day with sunshine, warm temperatures and low humidity.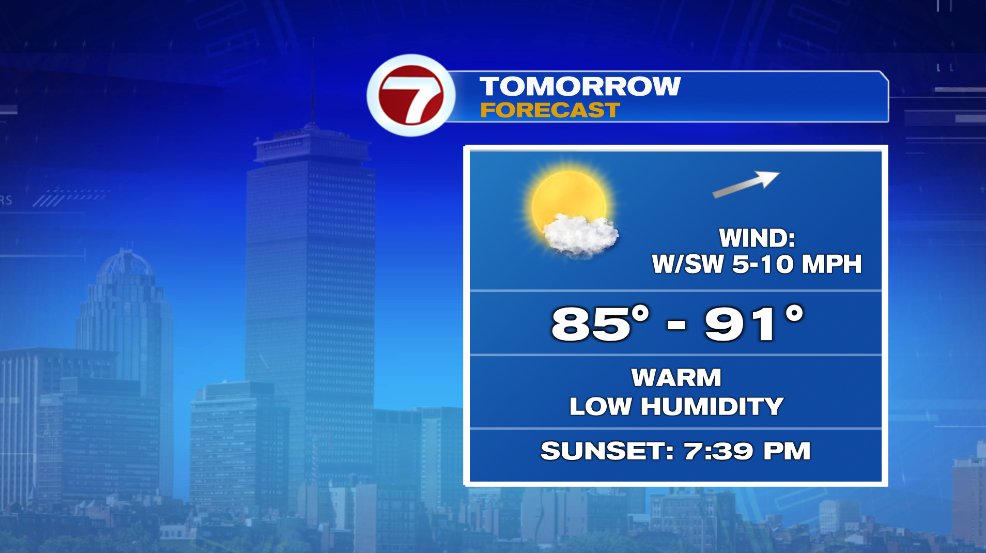 Saturday and Sunday will be great too! The only difference is that we add a little more moisture every day. It will never reach tropical levels, but will be a bit muggy by Sunday.
The only downside to a nice weekend is how dry we are and how desperate we are for rain. The latest drought monitor came out this morning and almost all of Massachusetts is now suffering from a severe drought, about 40% from an extreme drought.
As of today, since January 1st, we are the fourth driest year so far this year. We were in 3rd yesterday but that 0.01 inch of rain knocked us down to 4th. Either way, it's very dry and we could really use some rain.
https://whdh.com/weather-blog/gorgeous-next-three-days/ Wonderful next three days