Woman wanted to 'pass' Tinder date Luke Lembryk before he was killed, jury said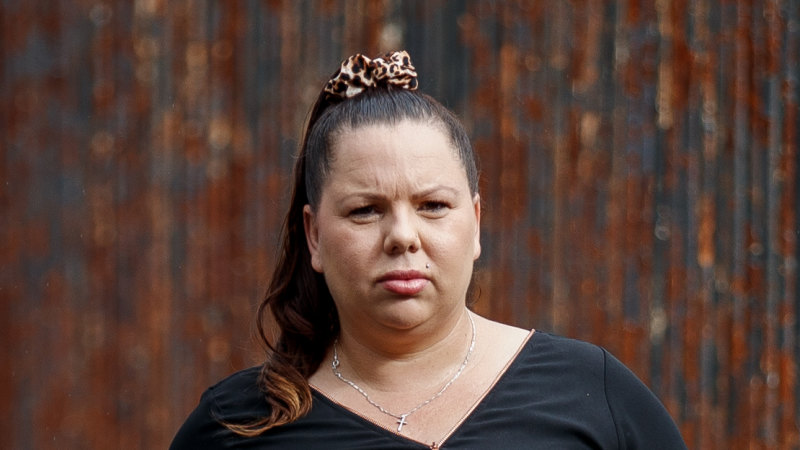 She said she didn't see where Lembryk got the money, but Price also drew her attention to a jacket hanging on the back of his bedroom door that appeared to have money in his pockets.
"She said something like, 'Oh my god, look at that,'" the woman said.
"I could see $50 [notes] rolled up, outstanding. Difficult to say how much money it could have been, maybe $200 or $300."
When asked by Taylor if she'd ever spoken to Price about "what could be done to Luke Lembryk," the woman said, "there was some banter about doing him."
The prosecutor asked, "Were you interested in taking him down?"
Loading
"Absolutely not," the woman replied. "I told her I didn't want to be involved in anything."
Under cross-examination, she agreed with Price's attorney Tom Quilter's suggestion that "the banter was something you didn't take particularly seriously".
"It was a bit like going in one ear and out the other, is that fair to say?" asked Quilter.
"Yes," the woman replied.
She told the court that there may have been a conversation on a similar subject at Rizk's home in Rockdale.
"Lisa had mentioned this to a few people who were with Sherene at the time," she said, adding that the words mentioned were about "breaking him down." She said the other people might be male, but she couldn't recall any description of them.
When asked by the prosecutor if there was any indication of what would be gained from the Lembryk case or any indication of what he might have, the woman replied, "Money and drugs."
She said there was discussion that she would be "used as bait" for being intimate with him.
The woman said she was also called by Price one evening and asked to contact Lembryk about buying cocaine.
Loading
"I told her I didn't have his number. She said she would text it to me," the woman said.
"I told her I would do it and I would get back to her. I told her I did and his phone was off. I lied to her. I tried to protect him."
The woman said Price was "trying to prepare him for something." She said she last spoke to Price in November 2019.
The trial will continue before Judge Richard Button.
The Morning Edition Newsletter is our guide to the day's most important and interesting stories, analysis and insights. Login here.
https://www.smh.com.au/national/nsw/woman-wanted-to-do-over-tinder-date-before-he-was-killed-jury-told-20230308-p5cqdi.html?ref=rss&utm_medium=rss&utm_source=rss_national_nsw Woman wanted to 'pass' Tinder date Luke Lembryk before he was killed, jury said