Winning Weather – Boston News, Weather, Sports
After a couple of storms lightened the skies near/north of Boston last night, the weather has cleared up quite nicely this morning as the bright skies and low humidity return for the third day in a row…we call it a weather win streak. Temperatures this afternoon will rise to nearly 85 inland and hold at around 75-80 on the coast as a light sea breeze picks up.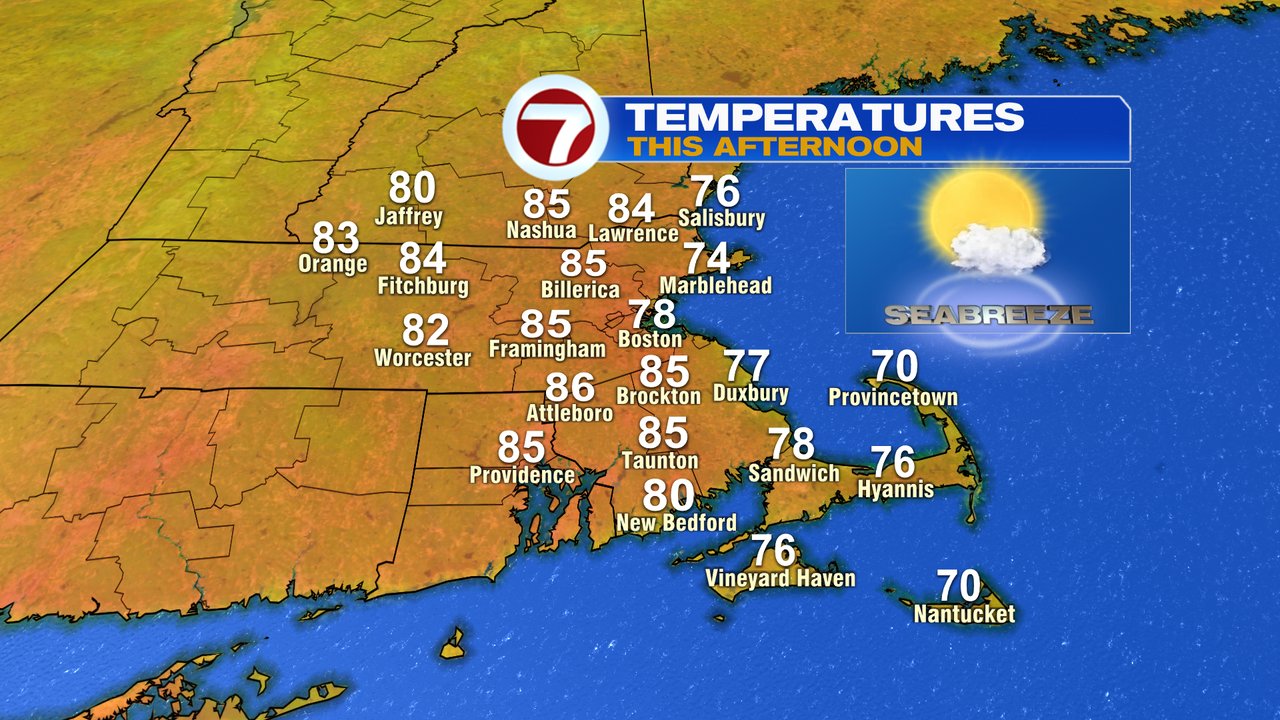 No storms are expected tonight as temperatures and humidity remain comfortable tonight. Low falls back into the 60s for many. Tomorrow is all about the heat as temperatures soar, topping the 90 degree mark for much of southern New England away from the south coast. With a southwest strong enough to hold back any sea breezes, even Boston will tumble into the 90s, with a high near 93.
Although the heat makes it uncomfortable outside, the humidity is not overly high as dew points remain in the 50's. However, those dew points will increase to nearly 70 by Friday night into Saturday.
With high humidity and an approaching cold front, isolated showers and storms are to be expected on Saturday. While it will be choppy at times, it won't be all day rain, just a day to keep an eye on the radar as storms come and go. A few afternoon/early evening storms could contain damaging gusts and some hail if we get enough sun rays to warm up ahead of the mid 80's. Sunday is looking good with the humidity dropping and The Fourth looking mainly dry with only a slim chance of a passing storm. Sunday and Monday the temps run in the mid 80's.
https://whdh.com/weather-blog/winning-weather-2/ Winning Weather – Boston News, Weather, Sports