William Tyrrell's foster mother pleads guilty to child molestation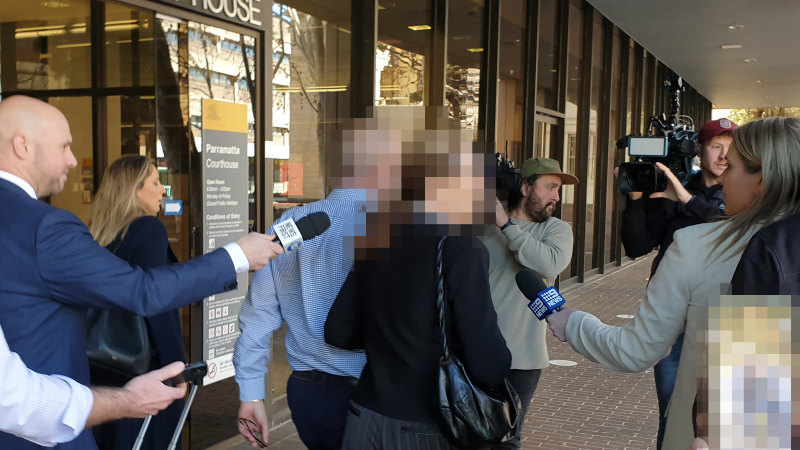 The prosecutor replied that the foster home was "certainly not like any other household in Australia" because "[the child] was a foster child".
Stratton said other points in the document included an observation by his client in May 2021 that the child only seemed to listen when threatened to become violent, with the mother lamenting, "It shouldn't have gotten to the point where I'm threatening you." ." , that's a problem."
Is loading
Other evidence of the alleged violent tendency brought forward by prosecutors included an argument between the woman and child about the child using a phone without permission and about the child calling her a "fucking bitch."
In another interaction in September 2021, a "smack, smack, smack" noise could be heard on the recording, the court said. Stratton said it's "not clear what's causing this sound, whether someone is banging on a desk or the wall."
The prosecutor conceded that the transcript "only describes the sounds" on the recording and does not indicate that any person was hit.
Stratton said another issue raised by prosecutors is that his client told the child that she would speak to someone about "ending custody of the child with her."
He said this happened after the couple took in another foster child and that a conflict arose because the child believed he was "not the center of attention anymore because the attention was on that other child".
Stratton said the comment that the child could be removed from the family's care in the context of "household disharmony" did not amount to violence or a threat of violence. He said none of the facts put forward by the Crown should be admitted as evidence of bias in this case.
Judge Susan McIntyre noted the mother's plea of ​​guilty to aggravated assault and said she would deal with it at a later date.
She also pointed out that in another count, the foster parents pled guilty to a misdemeanor by asking a man to make false bids at the 2020 auction of their $4.1 million home to raise the sale price .
McIntyre said it might be best to refer the matter to another judge for sentencing.
William, 3, disappeared from his foster grandmother's home in the town of Kendall on the north mid-coast of New South Wales on September 12, 2014.
Despite a lengthy investigation by Strike Force Rosann and an investigation begun in 2019, no trace of William has ever been found and no one has been charged in his disappearance.
In June, police recommended that prosecutors file criminal charges against the foster mother, claiming she covered up William's accidental death. However, the woman's attorney said her client claims "she had nothing to do with William's disappearance."
The hearing continues.
The Morning Edition newsletter is our guide to the day's most important and interesting stories, analysis and insights. Login here.