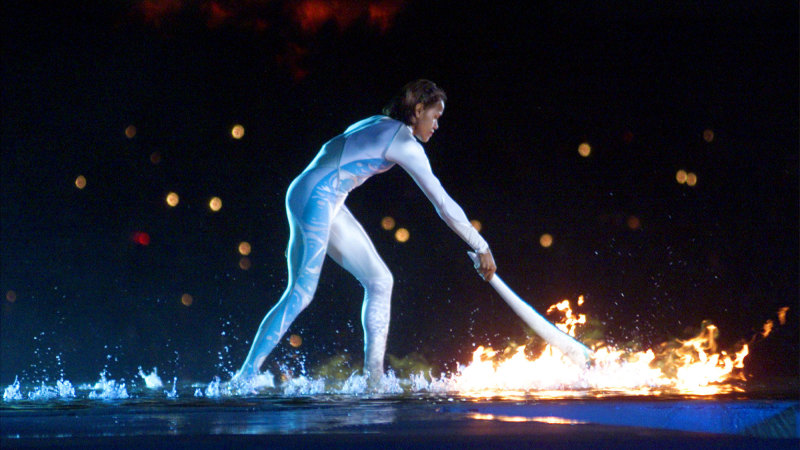 Loading
Media companies fight hard for sports rights because they enable us to provide viewers and readers with first-class coverage. If we're left out of a rights deal, it's going to be difficult.
Take this as an example: Last November, SBS sent the herald a very angry letter complaining about the use of small video clips in our World Cup live blog. SBS has even threatened to use its influence with FIFA to revoke the accreditation of our reporters covering the Qatar event.
I'm not bringing this up to attack SBS, but to highlight the difficulties of bringing you full coverage of an event like the Olympics without the exclusive broadcast rights. That's one of the many reasons I'm excited about the Nine deal. It will mean you – herald Subscribers – get full access to videos of all Olympic moments. There will be other benefits as well and I will keep you updated on them.
It's hard to believe that the Paris 2024 Olympics are only 18 months away. As Europe correspondent in 2020 and 2021, I wrote a bit about how the upcoming games will be the first real test of the new slimmed-down Olympia model. About 70 percent of the venues used for the Paris Olympics will be permanent, 25 percent temporary and just 5 percent new, meaning the €3.4 billion ($5.4 billion) construction budget is lower for the first time than the separate operating budget of 3.9 billion euros.
Loading
The Tokyo games were good, but the pandemic has really put the brakes on their magic. On the other hand, things get spectacular in Paris: beach volleyball under the Eiffel Tower, swimming in the Seine, skateboarding and break-dancing on the Place de la Concorde, archery in front of Napoleon's grave and equestrian events in the courtyard of Versailles.
I can't wait for Paris. And then Los Angeles and Brisbane. Olympia delivers moments that will be remembered. They cheer us up. The athletes inspire us. The whole spectacle is a much-needed brief distraction from the darkness in the world. And for journalists like me, they offer the opportunity to deliver the absolute best coverage for you.
Have a nice weekend.
Bevan Shields sends out an exclusive newsletter to its subscribers each week. Sign up to receive his note from the editor.
https://www.smh.com.au/national/nsw/why-i-love-the-olympics-20230209-p5cj8t.html?ref=rss&utm_medium=rss&utm_source=rss_national_nsw Why I love the Olympics