Why drivers in Sydney can be blinded by lights when commuting in winter
Australian drivers should expect glare on their morning and evening commutes during the winter months. According to estimates, the risk of accidents increases by 30 percent.
That's because sunrise and sunset in the months after the winter solstice coincide with Sydney's rush hour, increasing the risk of collisions from sun glare, says engineer Matt Glanville, vice president at CPP Wind Engineering Consultants, who works on projects to improve wind energy Reflected glare reduction has worked.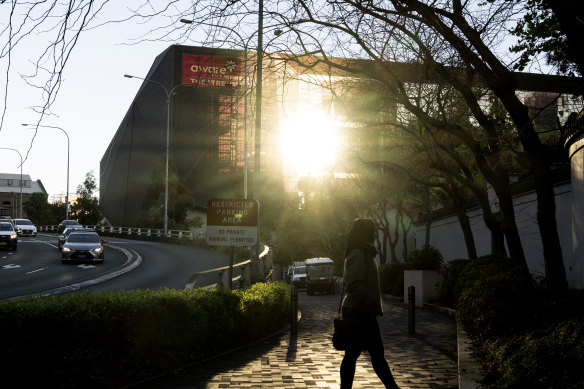 In the United States, an estimated 8,000 accidents per year are caused by sun exposure.
A spokesman for Transport for NSW said that since 1996 45 people had died and 37 been seriously injured in car crashes where glare was a factor. She said the numbers may have been underreported.
Studies abroad have shown that the number of accidents increased by 30 percent during periods of high solar radiation. The Australian Road Safety Partnership states that there is a risk of sun glare when the sun reaches a critical angle (20 degrees or less) at sunrise and sunset.
Last month, a Queensland motorist crashed into a car when he was blinded by a ball of sunlight in his direct vision just before 7am. And a report by the Australian Transport Safety Bureau found that glare was a factor in a helicopter crash near Cattai in New South Wales last July. Glare in the pilot's field of vision meant he didn't see the wedge-tailed eagle in time to dodge it. The pilot died as a result of the crash.
Glanville said glare from the sun is more dangerous in winter because the sun is in a "blinding low-altitude position" longer throughout the day in the middle of winter. In the summer, the sun rises much faster and was above us for most of the day. And in the summer months the risk wasn't as great because the worst glare occurred when there was less traffic on the roads.
"It's a danger made worse by the number of cars and traffic. "If it's a single car in a blue moon, it's not a huge risk, but rush hour traffic makes it a real public hazard," he said.
With urbanization, glare reflected from high-rise buildings got worse because it was unexpected and unpredictable, and often reflected off glass facades and windows. Taller buildings reflect light longer distances than shorter blocks.