Why Britain regrets Brexit
I was jet lagged and hungover on my first day in the UK in four years. My wife, daughter and I have been meeting up with friends and family in Ukraine after COVID, after Brexit and before the end.
I fixed a device on the living room table. "What is that?" I asked.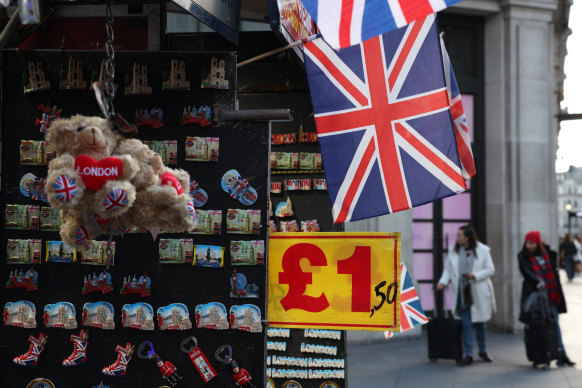 "It's a smart meter. It tells me how much electricity we use."
It showed £15.30 (about $27) for the day. Its owners had been out and picked us up from the airport. How had they used up so much? Later, in the forecourt of a gas station, I thought about the gas they used to get us, and then I thought about offering them some money for it.
Electricity costs have skyrocketed in the UK. So is gas and diesel and chips and milk and beer and shelter. Of course there are statistics to back this up. percentages that tell half the story, half the input; the half that triggers whatever comes next.
It felt harder than numbers could make out. There was a sense that things were happening To People. Some other things were happening around them. It wasn't good, but what could you do? No one was angry, and no one seemed to think things were going to get better any time soon. It wasn't like that before, was it? Has it ever been like this?
I always thought of the electricity meter. I remembered that all the lights were off except for the room we were in.
We went to London because the trains weren't running. Oxford Street was busy. "You see," said London, "everything is normal." I asked a man in a shop if he should send something back to Australia. "We were advised not to send anything abroad," he said. "Not until we hear otherwise. We cannot guarantee it will get there."
https://www.smh.com.au/world/europe/cruel-britannia-how-post-brexit-england-is-falling-apart-20230127-p5cfve.html?ref=rss&utm_medium=rss&utm_source=rss_world Why Britain regrets Brexit