When it comes to politicians and development, it's a plague on all your homes
A journalist who accuses politicians of being hypocritical opportunists is a bit like a stand-up comedian rolling out the old "how about the airline food"? Ah, I will do that now. Because when it comes to housing and NIMBYism, hypocrisy abounds – while the housing supply, alas, does not apply.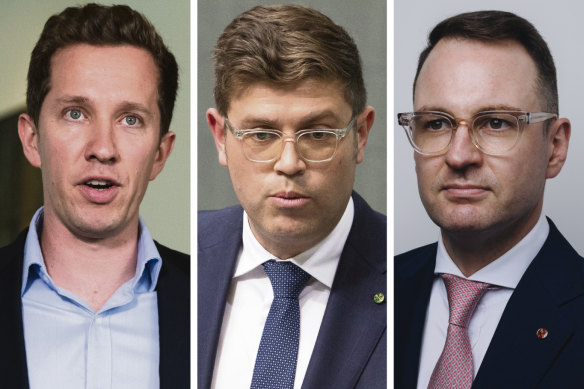 The federal government is trying to pass a housing package that includes a $10 billion investment fund — expected to raise $500 million a year and fund the construction of 30,000 social and affordable homes in the first five years.
His loudest critics are the Greens. Instead of creating an investment vehicle with an uncertain return, they want the government to take funds out of general revenue. And they want a lot more money — $5 billion a year, along with a doubling of rent subsidies and national rent controls.
Leading this ambitious push is Green Party spokesman for housing Max Chandler-Mather, one of three MPs to win a seat in what is known as the "Green Slide" in urban Brisbane in the last election. It is a young seat with an average age of 34 (the national median is 38). Chandler-Mather is 31. Half of his constituents are renters.
As Chandler-Mather campaigns against a housing fund that doesn't go far enough, this week our stablemate newspaper, the Australian Financial reviewurged him to oppose 1,300 new homes in his own seat, a part of the world that should be a haven for high-density housing.
One of the 855-unit proposals is on flood-prone land near the Brisbane River and would also "cause traffic chaos" and destroy a local park, Chandler-Mather says. He is also opposed to two 26-storey apartment towers on a former industrial site in the West End because they are too tall and the six-acre park next door should be expanded instead.
Citing the AFR's story, Labor MP for Bennelong's seat Jerome Laxale went to town. "Turns out the guy who's against Labor's big affordable housing fund is also against more housing," he tweeted. "Chandler-Mather has been found out and can no longer be the Green Party housing leader."
Well, wait a minute. If memory serves, Laxale, who is in the Class of 2022 with Chandler-Mather, was one of the most aggressive NIMBY leaders of Sydney local government when he was Mayor of Ryde. In 2018 he celebrated a victory over the state government's proposed medium-density housing bill, which – source horror – Let developers "build a block of flats in our quiet streets".