What to do when the movies of your youth all involve sex crimes?
It wasn't all stereotypes and misogyny, but I could think of examples where those things weren't present.
American movies of the 80's and 90's were full of jocks, nerds and drug freaks. There were almost no female leads. A common redeeming arc was when the nerd was turned into a stud/man by his sexual experience with a girl. The girl was usually a throwaway like the high school bitch. The point was that the nerd had risen to the pinnacle of sex – the woman was just the path he took to get there.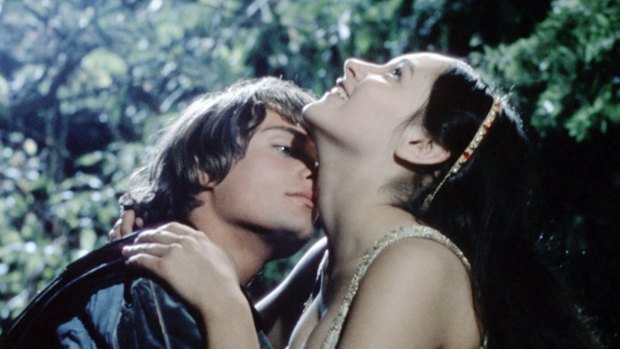 Although it was made in 1968, it is Franco Zeffirelli's Romeo and Juliet was for me an outstanding cinematic experience for teenagers – we watched it in our classroom when we were studying the Shakespeare play in 8th grade. I'm guessing we were about 13, so only two years younger than the actress who played Julia.
I remember it as radiant and sensual. The actors portrayed the lovers as innocent but urgent, and they were about the same age as us.
There was a strong sense of recognition, just like with The Breakfast Club, one of the first films to take the teenage experience seriously; A film that firmly sided with the young against the old.
Then last week it was reported that the two actors who played Romeo and Juliet, then 17-year-old Leonard Whiting and then 15-year-old Olivia Hussey (now 72 and 71 respectively), are suing the studio that released the film. They have filed a lawsuit for up to $500 million in damages alleging sexual abuse, sexual harassment and fraud during filming.
Director Zeffirelli is now dead but they say he pressured and misled them into playing a nude scene in Juliet's bedroom. The scene takes place after the lovers have secretly married and consummated their marriage.
The two actors claim Zeffirelli assured them they could wear flesh-colored clothing during the scene, then said they would wear body makeup instead and that no nudity would be shown. Yet they were filmed naked without their knowledge, they say, and some of the nudity made the final cut (breasts and buttocks). The director told them that if they didn't comply, the film would be a failure, they say. They were minors, and the actors claim that what happened violated child exploitation laws at the time.
It's a special kind of adult disillusionment when you realize that almost all of your favorite teenage movies involve sex crimes, either real or imaginary.
Another one of my favorite teenage movies reality bites, was praised for its perfect portrayal of Generation X fear. It follows a quartet of roommates in their 20s in Houston, Texas, struggling to navigate a world where materialism is more important than authenticity.
This time the main character was a woman, Lelaina, played by grunge goddess Winona Ryder. She's torn between two men – the uptight, respectable and wealthy Michael, played by Ben Stiller, and the sarcastic, tormented slacker Troy, played by Ethan Hawke.
Michael is engaging and friendly. Troy emotionally torments Lelaina throughout the film and cruelly manipulates her feelings. He sleeps with her and then humiliates her. Troy was an early example of what we now call an F—Boy.
Loading
There was simply no competition – Lelaina chose Troy after he was humiliated by his father's death (as with John in The Breakfast Clubit is implied that Troy is mean to women because his father was cruel to him).
All of these films are what we would now call "problematic," and yet I can't deny them just because of that. Because life is complex, I still love the films of my teenage years while at the same time being grateful they would never be made today.
https://www.smh.com.au/culture/movies/what-to-do-when-the-films-of-your-youth-all-involve-sex-crimes-20230106-p5catt.html?ref=rss&utm_medium=rss&utm_source=rss_culture What to do when the movies of your youth all involve sex crimes?