What are they doing and who could Australia be?
Peter Rose, poet and editor of Australian book reviewone of the country's leading literary magazines said Australia needed a Poet Laureate.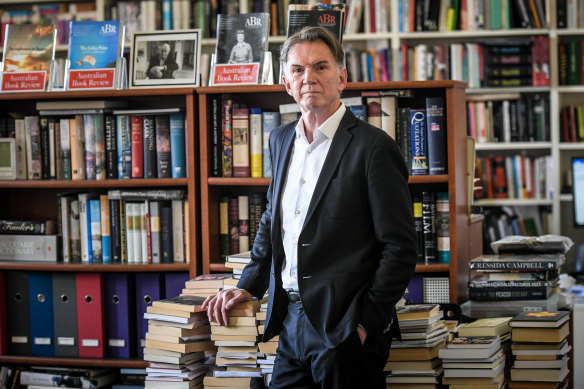 "Other literary cultures have had them for centuries," he says. "We see all the advantages in these positions. But they must have considerable freedom and budget. It's a great opportunity to present poetry to the public in a way that can demystify it to the public."
Rose said the appointment was crucial but didn't know the selection criteria would apply.
"I don't think it should be a lifetime achievement award. It should be a real communicator, someone who can convey poetry to non-readers. It's important that it goes to people who really care and care about public education. Someone with a genuine hunger to counteract a feeling that poetry is too difficult, or the most elitist form of literature, someone of considerable charm and eloquence."
So who should it be? Holland-Batt said it should be someone of repute, someone who has obviously published poetry but has also written about poetry and been concerned with the poetry of others. And above all someone who could react to public events. "Occasional poetry is really difficult to write," she said.
Lyn McCredden, professor emeritus of creative writing and literature at Deakin University, said she hopes whoever gets chosen is someone who can talk to people, celebrate and be positive. "I don't want someone who is crooked and full of misery," she says.
She said there are many Indigenous poets and younger poets who use language in vibrant and timely ways. "It should be someone who has breadth and a sense of the diversity of the Australian people and a sense of the country. It's about making us proud and correcting our blindness and speaking to new possibilities."
Poets who may be considered in a selection process to be determined include David Malouf, Ali Cobby Eckerman, Evelyn Araluen, Judith Beveridge, John Kinsella, Lachlan Brown, Adam Aitken, and other laureates or prolific poets.
The title Poet Laureate dates back to classical Greece and Rome, when poets were presented with a crown of laurel leaves in honor of Apollo, the god of poetry. In Britain the position was created in 1668 with John Dryden for the first royal appointment. Alfred, Lord Tennyson held the office for more than 40 years in the 19th century, but now poets have a fixed tenure of 10 years. Carol-Ann Duffy was the first woman to hold the position, and Armitage succeeded her in 2019.
The US established the office in 1936 and since 1986 the laureate has also been the Advisor on Poetry to the Library of Congress. The current awardee, Ada Limon, is required to present a lecture and read her work in the library, but is free to work on her own writing. But many US states and cities, as well as Canadian provinces, also have Poet Laureates. In Canada, the award winner is required to write in French and English; current owner is Louise Bernice Halfe.
The New Zealand position was first established by a winery in 1997, but 10 years later the National Library took over. Chris Tse is the current awardee.
When Andrew Motion attended the Sydney Writers' Festival in May 1999, news broke that he would be Britain's new Poet Laureate. But what surprised Motion most was not that he had been chosen – he knew his name was a possibility – but the interest in Australia. Now that interest can turn to our very own Poet Laureate.
The Booklist is a weekly newsletter for book lovers from book editor Jason Steger. Get it delivered every Friday.
https://www.smh.com.au/culture/books/australia-will-have-a-poet-laureate-but-what-exactly-do-they-do-and-who-could-it-be-20230131-p5cgr7.html?ref=rss&utm_medium=rss&utm_source=rss_culture What are they doing and who could Australia be?