Sport
Week 15 Studs / Duds: The Operating Room Ep. 68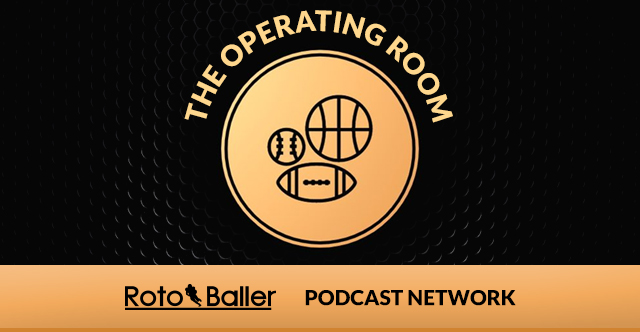 Kev Mahserejian (@RotoSurgeon) with Corey Buschlen (@FootballStock) of Virtual Stock Exchange (@FootballStock) to discuss points to watch for Week 15 aka first week of mock knockout thought.
Be sure to tune in RotoBaller Radio on SiriusXM (Sirius channel 210, XM 87) – every weekday morning from 6-7am ET, Saturday 7-9pm and Sunday 7-9pm.
You can also find new weekly shows on YouTube, Speaker, Spotify, iTunesand on the website below RotoBaller Radio podcast.
Featured promotion: Our friends at OwnersBox are entering the weekly SuperFlex NFL DFS competitions for FREE with a guaranteed $25K prize! Participation, use code DREW9 for free entry AND a $25 deposit bonus.
Win Week 15 miracle. Corey Buschlen
Kev and Corey began the program by discussing the impact of COVID on the Browns and Rams then broke down each position (QB/RB/WR/TE/DST/K) and provided one stud and dud for each. people this week.

Thanks for listening to today's episode! Be sure to stay tuned throughout the week and also follow RotoBaller on Twitter, YouTube, and iTunes for the latest fantasy news and analysis.
Win big with RotoBaller in 2021!
More RotoBaller Radio Videos and Podcasts
https://www.rotoballer.com/radio/week-15-studs-duds-ep-68-of-the-operating-room/975285 Week 15 Studs / Duds: The Operating Room Ep. 68