We went to elementary school together
Yael Stone is an actress best known for playing Lorna Orange is the new black. The 37-year-old tells why she doesn't see the end of a relationship as a failure, her fiancé and her crush heartbreak highis Drazic.
My paternal grandfather, Tom worked as a steelworker until he was 76. That has influenced my current work. I run a non-profit organization that provides opportunities for steel and coal workers to learn about renewable energy. I saw the pride in Tom's identity as a steelworker.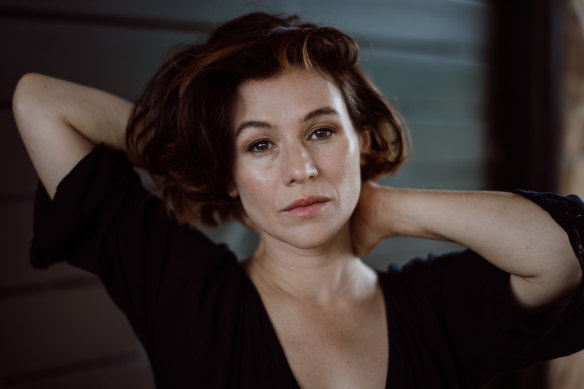 My earliest memory from Dad [Harry] slung over his shoulder as he tried to put me to sleep in the middle of the night. I can still remember the fabric of his pajamas and the chewing on his shoulder. Dad has always been the type to be caring and willing to put in the long hours.
Dad was born 1946 a [then] Czechoslovakia. He is the child of Holocaust survivors who emigrated to Sydney on a boat at the age of three.
He became an architect which was considered very artistic for a man of his generation.
dad always spoke to me at his level and took a genuine interest in our conversations. When I was growing up we discussed a lot and still do. He always listened to me and challenged me.
My mother, Judy was raised Catholic. It was considered outrageous for Dad to date someone who wasn't Jewish. Mum made a full conversion to marry him. They lived on a kibbutz in Israel in the 1970s and have been together for 56 years.
My father's Adoptive father in Australia, Mischa Stone, was a Russian who spoke to me in Yiddish, Russian and English all mixed up. He died at the age of 96. Dad was very affectionate with Mischa until the end.
i am the youngest of three children. My brother Jake was in a band called Bluejuice and toured a lot in the early 2000s. He played to 10,000 people at festivals and I watched him climb the scaffolding and do crazy things. Jake inspired me to go to uncomfortable places on stage and in front of the camera. He showed me what it means to be a true artist.
https://www.smh.com.au/culture/tv-and-radio/we-went-to-primary-school-together-yael-stone-on-reconnecting-with-her-fianc-20230123-p5ceto.html?ref=rss&utm_medium=rss&utm_source=rss_culture We went to elementary school together