We have 99 problems and jobs are not one of them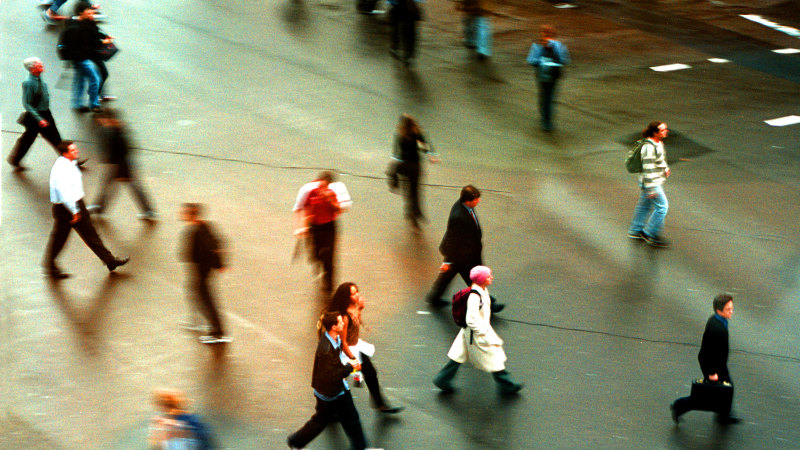 Most notably, the unemployment rate has fallen to 3.5 percent, the lowest in almost 50 years. Of course, many remain suspicious of this rate as a true measure of unemployment, including those who work just one hour a week.
But such observers should take to heart that labor "underutilization" policies are also declining. Australia's official slack rate, which includes both the unemployed and the underemployed – people who would like to work more hours and are available to do so – has fallen below 10 per cent to its lowest level since 1982.
Loading
Working hours are also improving. Average hours worked are back to pre-pandemic levels, although the number of workers not working due to illness is higher than usual.
The number of full-time employees is 7 percent higher than immediately before COVID, while part-time employment is 0.6 percent lower.
Long-term unemployment is also falling, helped in no small part by the taxpayer support unleashed by the Morrison government during the pandemic, which has achieved its goal of avoiding the massive "scar effect" of rising long-term unemployment.
All of this is being achieved at a time when the highest proportion of Australians have been looking for work in more than a century. Australia's labor force participation rate – the proportion of the working-age population who are either in work or looking for work – has hit a record high at over 66.8 per cent. Young people's labor market participation is particularly strong, thanks to higher job vacancies in less-skilled occupations such as catering and accommodation, which have been created by the lack of foreign students and backpackers.
In short, more Australians than ever are looking for work and a growing proportion are finding work easily.
Of course, things can change, and rising unemployment may actually be the by-product of the Reserve Bank's aggressive campaign to normalize interest rates and get inflation under control.
Amidst all this good news on the jobs front, next month's Jobs and Skills Summit looks very much like a solution to a problem.
Boosting wage growth and safeguarding more Australian jobs were key promises in Labor's election campaign, which also featured a range of policy responses such as: B. A $15 billion National Recovery Fund to support domestic industry. I would particularly like to see the Treasury closely monitoring this in its forthcoming white paper to ensure the cost per job is acceptable to taxpayers.
We can always do better. But now is not the time to retrofit a jobs or skills disaster to match pre-election rhetoric.
Loading
The truth is that the Australian labor market is remarkably strong and may not offer all, but most Australians, including some of our most vulnerable, unparalleled job security.
If it's a summit, let it be as much an opportunity for celebration — including how the previous administration has handled the pandemic — as for excessive hand-wringing.
The Opinion newsletter is a weekly collection of views that challenge, support and inform your own. Sign up here.
https://www.smh.com.au/business/the-economy/we-ve-got-99-problems-and-jobs-ain-t-one-of-them-20220815-p5ba0x.html?ref=rss&utm_medium=rss&utm_source=rss_business We have 99 problems and jobs are not one of them