Voice opponent Darren Chester joins the opposition frontbench, replacing Gee
Opposition leader Peter Dutton has put moderate National Party Darren Chester in the front seat and replaced Andrew Gee, a supporter of a constitutionally recognized indigenous vote in Parliament, with an opponent.
Chester, a former minister and critic of former party leader Barnaby Joyce, will fill the void created by Gee, who left last month in protest at his decision to support the No case in the forthcoming referendum on an advisory body National Party has left Aboriginal Australians.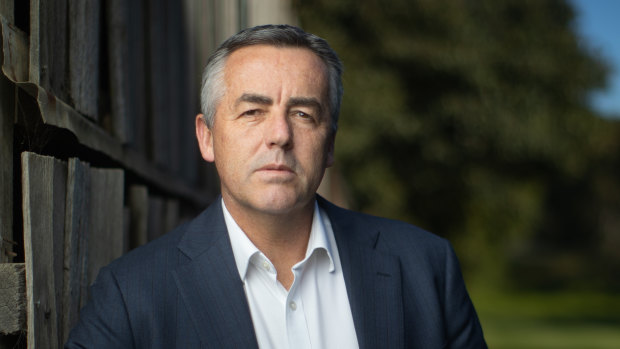 Chester becomes Shadow Minister for Regional Education, Regional Development and Local Government and Territories. Gee's other portfolio, the more recent Regional Health Assistant portfolio, was developed by Dr. Anne Webster, the member of Mallee.
The Member for Gippsland is one of the oldest Confederate members of the Victorian Nationals, whose local leadership has at times created a split from its federal leadership by taking more progressive positions on issues such as climate change mitigation.
Chester, who became the first Nationals MP to support same-sex marriage in 2015, said he did not oppose the concept of a body like the Voice, saying that it was a "step too far" to enshrine that body in the constitution.
Loading
"You could easily enact something and call it the Voice," he said.
Arguing that the government is acting like a car salesman who refuses to provide crucial information until after a transaction, Chester said voters were "requested to vote on a mood" in this masthead.
"Give a little more meat around the bones and people might form an opinion… sane minds might come to different conclusions on this issue."
https://www.smh.com.au/politics/federal/voice-opponent-darren-chester-joins-opposition-frontbench-replacing-gee-20230104-p5ca8y.html?ref=rss&utm_medium=rss&utm_source=rss_politics_federal Voice opponent Darren Chester joins the opposition frontbench, replacing Gee