Virgin dismisses CEO's bullying lawsuit in federal court
Virgin Australia has fiercely defended former chief pilot Michael Fitzgerald's bullying lawsuit against its CEO, claiming he decided to take legal action after his $1million demand to "quietly" walk away was denied by the airline.
Fitzgerald filed his lawsuit against Virgin in April, claiming he was wrongly fired after being on long-term sick leave for mental health reasons.
He had worked for Virgin for 18 years until his sacking in March this year.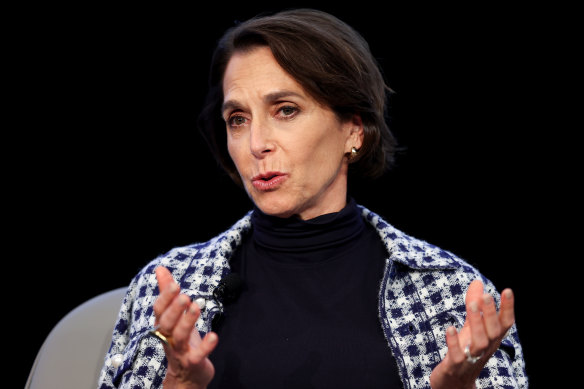 In his defence, Virgin denied any wrongdoing by its CEO Jayne Hrdlicka, claiming Fitzgerald proposed a layoff after being on an extended sick leave from July to October 2021.
According to the defense, Chief Operating Officer Stuart Aggs told Fitzgerald that while firing was not an option, he was free to leave the company on his current salary terms. A fortnight later, Fitzgerald was told he was entitled to a 12-week salary of $86,148 if he resigned.
Fitzgerald's attorney, Chris Watters, then responded with a letter demanding $925,000 in addition to other benefits, including access to the Virgin Lounge with Gold status. Virgin did not deviate from the original offer, which prompted Watters to seek a $769,700 severance payment.
Virgin's defense denied the severance payment on December 17. On December 22, Fitzgerald filed an application for a "Stop Bullying Order" with the Fair Work Commission. The defense adds that the filing was the first time Fitzgerald "ever made allegations that he was bullied at work."
At Virgin's request, Fitzgerald attended two independent medical examinations while awaiting a Fair Work Commission conference on his application, which was held on March 1.
On the morning of March 1, Aggs resigned from Fitzgerald's position based on the two medical reports that the defense said he was "permanently disabled."
https://www.smh.com.au/business/companies/virgin-rejects-chief-executive-bullying-claim-in-federal-circuit-court-20220819-p5bb4y.html?ref=rss&utm_medium=rss&utm_source=rss_business Virgin dismisses CEO's bullying lawsuit in federal court