Universities in New South Wales lose $400m as student enrollment falls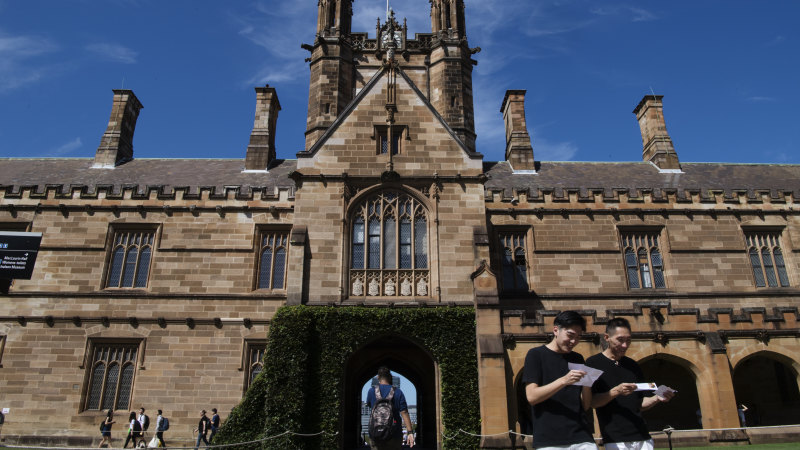 A UNSW spokesman said the deficit was "in line with the deficits that most Australian public universities have recorded to date".
"The higher education sector has incurred costs associated with a decline in international student enrollments, which remain below pre-pandemic levels, as well as inflation and financial market volatility, which are affecting earnings," the spokesman said.
A report released on Wednesday by the NSW Auditor-General found student enrollments fell by more than 12,000 full-time students – including domestic and international – impacting institutions' revenue from course fees and fees.
Science majors recorded the largest decrease with 7094 fewer enrollments compared to 2021, while social and cultural majors recorded 6831 fewer enrollments. Health courses saw the largest increase in enrollments, attracting an additional 4800 students.
Comptroller Margaret Crawford noted that spending rose sharply as universities switched back to face-to-face classes as most COVID-19 restrictions were lifted.
Foreign student enrollments are down 12.4 percent compared to overall pre-pandemic levels, with six universities reporting a drop in foreign student earnings compared to 2021. Four universities – Sydney, UNSW, Wollongong and Western Sydney – saw increases in international student enrollments. Almost all recorded falling domestic numbers.
Loading
Over the past year, Chinese student enrollments increased slightly and now account for more than half of all foreign students. Almost 42 percent of the income from fees and charges came from students from China, India and Nepal.
"A high reliance on student income from these three source countries poses a concentration risk for universities in New South Wales," Crawford warned.
The report showed nine universities saw a $246 million decrease in government grants.
University of Sydney Vice-Chancellor Mark Scott said the overall decline in the institution's operating income was partially offset by the "continued willingness of our international students to study with us and we are pleased that the vast majority can be with us in person". again," Scott said.
"All universities face the challenge of rising costs and we are not immune to inflationary pressures, but are fortunate to be able to reinvest our surpluses to support our core teaching and research activities."
The release of the annual reports comes amid widespread industrial action in the tertiary sector, as staff at several universities went on strike this week in a bid for better pay and less casualization of the workforce.
The National President of the National Tertiary Education Union, Dr. Alison Barnes said many universities' losses were because they had reported huge surpluses during the pandemic, at a time when jobs were being cut.
"After all university staff have been through, the idea that they don't deserve a fair raise because inflation is outpacing wages is insulting," she said. "A cornerstone of responsible public university governance is ensuring that their most valuable asset — their staff — is fairly paid, safely employed, and provided with a secure workload."
The Morning Edition newsletter is our guide to the day's most important and interesting stories, analysis and insights. Login here.