Two-thirds of residents in aged care facilities are not fully vaccinated
The Department of Health and Aged Care stopped reporting coverage rates for aged care residents in late March, which Leask said made it difficult to assess how vaccination rates in aged care were developing.
"We can't see what proportion of people got a fourth or fifth dose, so it's harder to judge how the program is working," she said. "The only percentage they give is the percentage of people in residential aged care who have had a COVID infection or booster in the last six months and I don't think that's good enough. It doesn't tell us as much as it used to."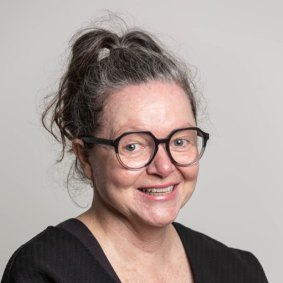 The department's statement said that geriatric caregivers are required to report all cases of COVID-19 among residents and workers, and the government is closely monitoring this data.
Of those who have not been infected or vaccinated in the last six months and are eligible for a booster shot, just 13.9 per cent (17,754) of Australians in aged care did so in 2023.
NSW is on par with the national average with 14 per cent of the eligible aged care population.
Fiona Russell, a vaccinator at the University of Melbourne and Murdoch Children's Research Institute, said the number was "extremely worrying" and hoped for a steep rise in booster vaccinations in aged care after the flu vaccine was made available for this winter.
"Maybe aged care facilities that have been waiting [for the flu vaccine] can co-administer it so the GP or whoever administers it only has to give it once," she said.
Loading
Russell said it's important for families to encourage older loved ones and their caregivers to remain vigilant about booster shots.
"There are still people who are becoming very uncomfortable with COVID because of their underlying medical conditions and age, so it's just really important to do that," she said.
The Morning Edition Newsletter is our guide to the day's most important and interesting stories, analysis and insights. Login here.