Two men die in suspected drug overdoses after music festival in Sydney
Two young men died after suspected drug overdoses at a music festival in Sydney on Saturday.
The men, aged 26 and 21, died after attending the Knockout music festival at Sydney Olympic Park.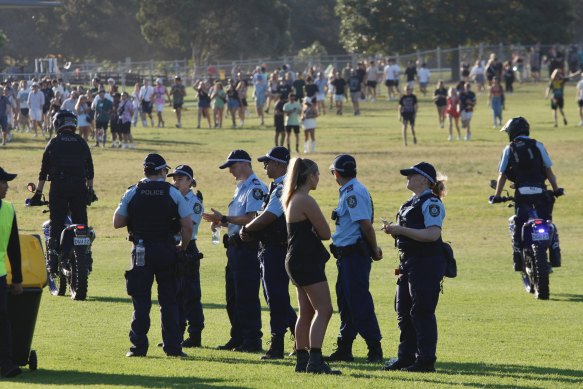 Just before 1am on Sunday morning, paramedics were called to Sydney Olympic Park to treat the 26-year-old. He was taken to Concord Hospital, where he died.
The 21-year-old man was treated by paramedics at a hotel on George Street in the city before taking him to St Vincent's Hospital. Police were called to the hospital at 1 a.m. following his death.
More than 80,000 music fans attended the Knockout music festival, the Listen Out festival in Centennial Park and the Heaps Gay festival in Marrickville on Saturday. Police have charged more than 70 people with drug-related offenses.
Police caught 85 people with drugs at the Listen Out festival. Five men and three women were charged with drug supply. Two men were caught with 63 MDMA capsules and cocaine.
At the Knockout festival, 27 people were charged with drug possession and two men and two women were charged with drug trafficking.
Earlier this year, New South Wales Housing Minister Rose Jackson urged her Labor colleagues to "join the national movement" for pill testing. Her intervention prompted Prime Minister Chris Minns to warn his Cabinet colleagues not to engage in a "running commentary" about political reforms in departments outside their remit.