Turnaround on Thursday – Boston News, Weather, Sports
A wet and dreary start this morning will require some patience to see the improvements ahead. While the turnaround won't be quick, it will happen as temperatures soar into the 60s and 70s away from the immediate coast from the mid to late afternoon.
AM clouds and drizzle decrease, also allowing for some midday/afternoon breaks in the sun. Still, I'm expecting a few scattered showers later in the afternoon and a risk of some evening showers/thunder moving through.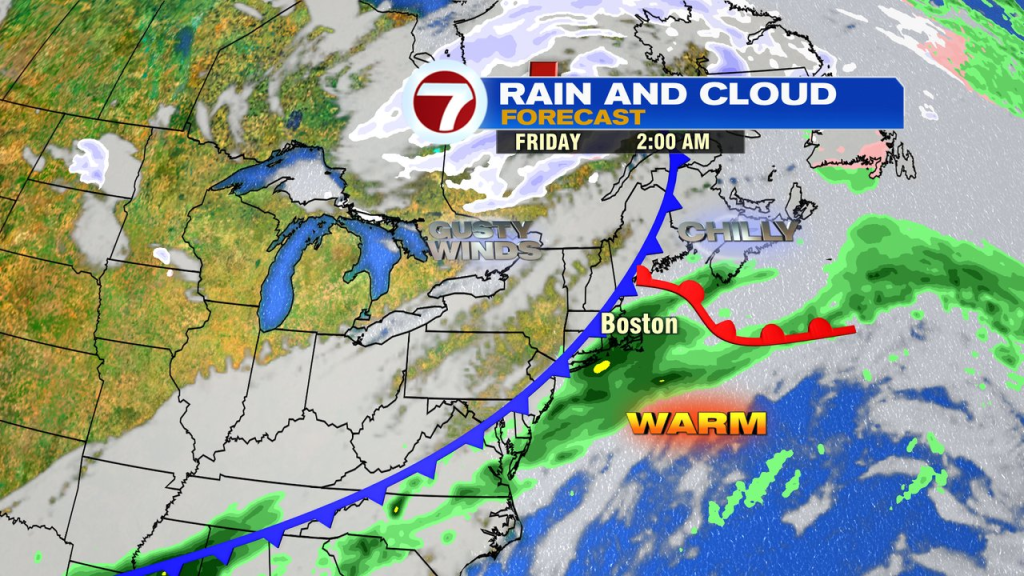 Below is a snapshot of mid to late afternoon temperatures. Boston will hang in the 50s for most of the day and bump into the 60s this early evening.
The showers and thunder sweeping through tonight are associated with a cold front and on the other side of that front we will be catching gusty breezes and cooler air with highs in the 50's and wind gusts of 30 to 35 mph.
Easter weekend looks bright with some seasonal chill as highs near 50 on Saturday and near 55 on Sunday. Both days start out chilly, so plan for a chilly feeling in the air for this early Easter egg hunt.
Next week looks mild with lots of 60's and 70's ahead! The main thing is dry.