Travel agents are angry about cut commissions at Qantas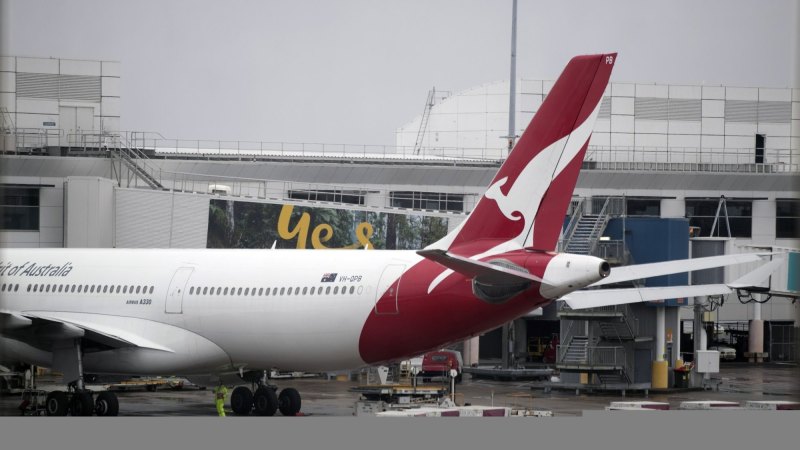 A Qantas spokesman said it had been over 15 years since the last commission reduction, travel agents had been given more than a year's notice of the change and service charges were a "logical way" to reward travel agents.
"Even before the commission change, we saw that many travel agents were embracing the growing trend towards a service fee model that has already taken place in many overseas markets," the spokesman said.
Travel agents are reluctant to pass on the fees, which they estimate will range between $75 and $175 per ticket, but Waddington said the paltry commission rates meant service fees were "inevitable."
"We don't do it to be mean — we do it because nobody else is paying us," she said.
Kylee Ellerton, owner of travel agency Frank Ford Travel in Ballarat, has been in the industry for three decades and remembers when commissions were 10 percent. Commissions from other parts of the travel industry, such as hotels, tour operators and transportation companies, are still around 10 percent, she said.
Ellerton warned that Qantas customer service teams would come under additional pressure from those who would be put off by the new service fees and choose to book flights themselves but encounter issues they would normally resolve with their travel agent.
Loading
"Without us, they will just get busier and busier and there will be no customer service at all.
"Why are we bending over and helping them if the airlines aren't paying us?"
The 1 per cent commission was described as a "kick in the gut" by Ellerton, who said a number of her customers, loyal Qantas flyers, were switching to other airlines.
Emirates, British Airways, Air New Zealand and American Airlines are among the other airlines that are now paying just 1 percent commission. Meanwhile, Qatar, Delta, Air France, Singapore Airlines and Lufthansa and a few others still pay 5 percent. Virgin pays between 2 and 4 percent, depending on the tariff.
A spokesman for the Australian Federation of Travel Agents (AFTA) said it was disappointing that some airlines had returned commissions but commended others for not doing so.
"These airlines continue to take a collaborative approach with travel agents and corporations to support travelers," the AFTA spokesman said.
Staff shortages and the associated greater workload also contributed to the introduction of service fees, especially as airlines cut support such as commissions, the spokesman added.
Loading
https://www.smh.com.au/business/companies/kick-in-the-guts-travel-agents-upset-at-qantas-over-slashed-commissions-20220713-p5b1bv.html?ref=rss&utm_medium=rss&utm_source=rss_business Travel agents are angry about cut commissions at Qantas