Three cheers for Prue Car, but can she garner lasting applause?
Structural change is needed on another front. Car has prioritized improving academic performance. Usually this is presented as a challenge to the quality of the school, but there are many levels. The reality is that there are still high performers, but they have gradually shifted from comprehensive schools (mainly, but not only in the public sector) to schools with high SES (socio-economic status) and selective schools.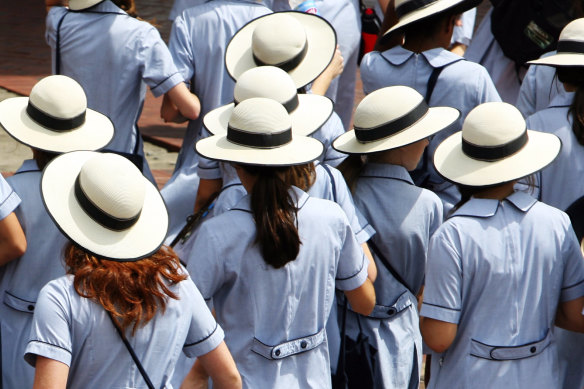 This trend poses a formidable challenge. In the 2006 HSC, New South Wales public school performers were split 45 percent in low-performing schools and 55 percent in high-performing SES schools. The spread is now 28:72. The top performers climbed the SES ladder and took their high scores with them.
Loading
Schools at the bottom of the SES have changed dramatically. Not only have they lost their top performers, they have accumulated many more fighters in the process, far more than is the case in other states. NSW has 30 per cent of Australian pupils enrolled, but almost half of all Australian pupils attend schools with high and increasing concentrations of disadvantage. It's almost as if NSW has decided to allocate its fighters to the schools least equipped to support them. In every way this is beyond shameful!
It would be easy to blame all of this on families and the mechanisms of school choice. But one in ten public secondary schools in NSW is now a selective school and they account for just over half of the HSC graduates in NSW public schools. Other schools in the pipeline will bring that number closer to 60 percent.
It is not difficult to connect this trend to the large number of underperforming students in other schools. The latter are literally "in a class of their own", with everything that this means for their learning outcomes. Relying on endless school reforms in such schools to restore their performance without addressing broader structural problems and peer effects borders on futility. It is a structural problem that requires a structural solution.
Loading
The solution may not be as elusive as is often assumed. The Coalition had proposed the creation of two and possibly three new special schools in western Sydney and Labor accepted this.
However, there is no reason why they have to be isolated, stationary locations. And they should not be tied to a selection process that arguably accommodates too many passers-by without reaching all the bright and promising students. There are other modes of operation, learning designs, and platforms that could increase the effectiveness of the new schools… without reducing the opportunities for those who are not selected.
In addressing challenges, new education ministers often resort to the standard "low-hanging fruit" school reform. The car seems to be made of a harder material. She should be cheered for, but she needs to go much further and deeper for the cheering to turn into sustained applause.
This article first appeared on Pearls and Irritations.
The Opinion newsletter is a weekly roundup of opinions that will challenge, support and inform you. Login here.