The Warringah Bowls Club in Mosman issued a warning following noise complaints
The complainants also asked for the pavilion to be removed, the number of outdoor events to be limited to two per month during the winter and the club to be closed until 10pm. Neither of those claims were made, but the regulator issued a warning, noting that the venue had at times been "unduly disturbing the law and order of the neighborhood."
One of the complainants, Bronwyn Smith, said she was not happy with the outcome, although the situation had improved over the past year. She said when she moved to the area 12 years ago the club was a simple bowling club, with a small group of serious bowlers quietly clapping and cheering. However, that changed with the launch of the features.
"I'm only 10 meters away and they're standing along the fence yelling and cursing and using the 'f' word and the 'c' word," Smith said. "They have guests peeing and urinating over our fence. We just want them to manage these runaway clients. It's not too much to ask."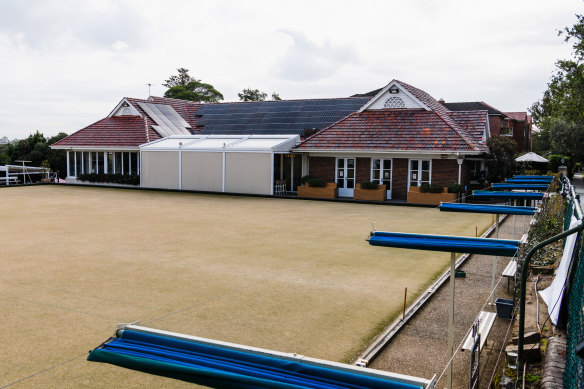 Peek said developers contacted the club about building a seven-story aged care facility on the site with a rooftop bocce ball club. The board rejected the proposal about 18 months ago, but it could come back.
Loading
"We can't survive without diversification," Peek said. "If these things continue and they're holding us back and it seems like we're not going to survive, that's the next thing we do. Say goodbye to your sunshine."
Mosman City Councilor Simon Menzies said the war between the club and residents must end.
"The neighbors complain about everything and everyone. That makes it very difficult," he said. "It's not overly loud. It's a bowling club that wants to be alive. To achieve this, they need funds from functions and activities.
"If the Bowlo goes down because of the neighbors, the developers will come and put high-rise buildings in it, which will upset the neighbors even more."
Smith said she would happily support the club financially if it improved its offering. "Why don't they open a nice, reasonably priced Italian restaurant?" she suggested.
The Morning Edition newsletter is our guide to the day's most important and interesting stories, analysis and insights. Login here.