The violence in Alice Springs only strengthens the case for the indigenous voice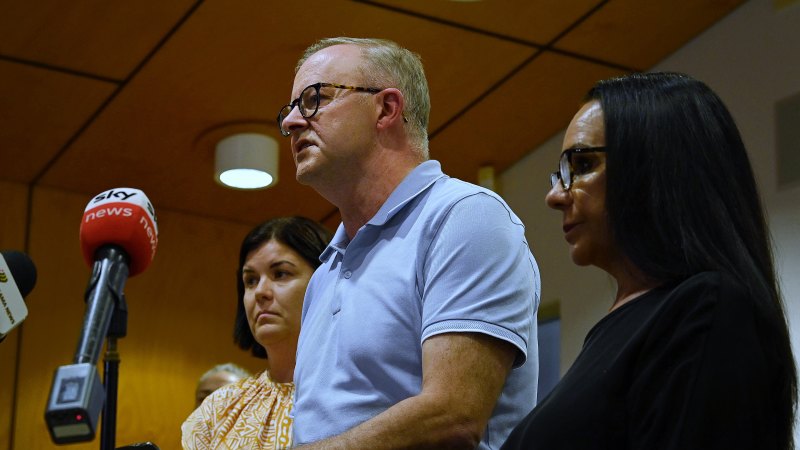 Although rarely said explicitly, the scenes reinforce false racist stereotypes that tribal peoples are irresponsible and dangerous and need to be told what to do.
These complicated sentiments are but a foretaste of currents deep within our national psyche that the referendum is likely to stir up.
the herald agrees that the Northern Territory government made mistakes in its response to the expiration of federal anti-alcohol laws. She should have taken measures that were belatedly announced Tuesday, such as government restrictions on alcohol sales and youth worker spending.
Albanese made the right call by showing his concern. But the events in Alice Springs only strengthen the case for a vote.
As Minister for Indigenous Affairs Linda Burney said this week, if there had been a voice, she could have raised the issue of phasing out anti-alcohol laws much sooner at the national level.
The voice could also have played an important role in advising on the details of a federal or state response.
Loading
Dutton has played a positive role in highlighting the problems in Alice Springs, but it is unfortunate that he has urged the federal government to use the Australian Federal Police or even the army and reintroduce alcohol bans by force.
This is just a repeat of decades of failed paternalism attempts to impose solutions hatched in Canberra on indigenous peoples.
The alcohol bans Dutton advocates are short-term solutions that ignore underlying problems. Federal troops on the streets terrorize communities as much as they empower them.
One voice is far from a panacea. The problems to be solved are huge and complex.
But whatever strategies are developed to deal with future crises, they are likely to be far more effective when developed in collaboration with one voice, the legitimate representative of the people they affect.
Bevan Shields sends out an exclusive newsletter to its subscribers each week. Sign up to receive his note from the editor.
https://www.smh.com.au/politics/federal/violence-in-alice-springs-only-strengthens-case-for-indigenous-voice-20230126-p5cfrf.html?ref=rss&utm_medium=rss&utm_source=rss_politics_federal The violence in Alice Springs only strengthens the case for the indigenous voice