The Sydney terror case falls apart as the judge targets prosecutors
The terrorism trial of Simon Fleming, who took hostages at gunpoint and fired bullets through a New South Wales suburb, has spectacularly failed after a jury was ordered not to convict him of the daylight shooting.
Fleming, 41, marched into a dive shop in Windang, outside Wollongong, in the middle of a psychotic episode and held two men at gunpoint. He had a fake bomb and a manifesto on a USB stick in his pocket.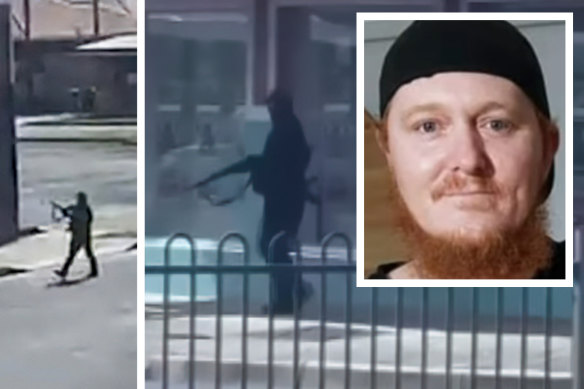 Fleming's manifesto, titled "The Fuse," drew on well-known far-right beliefs about Muslims and white replacement. Fleming's writings and his fixation on World War II memorabilia, including a Nazi flag in his home and guns, convinced police the attack was politically motivated.
Nobody was hurt and Fleming was arrested by the police.
Fleming was indicted in the New South Wales Supreme Court this month on a range of charges relating to weapons, detaining a person and committing an act of terrorism.
Judge Helen Wilson on Tuesday ruled that the jury was not guilty on the most serious charge – that he committed a terrorist attack in Windang in November 2021.
The jury officially declared Fleming not guilty while in the dock at Parramatta Court.
Little did the jury know that Crown prosecutors capitulated on Monday after Judge Wilson dismissed evidence from one of their far-right experts.