The suspected extremist was "mentally ill" at the time of the terrorist attack, the jury said
In his interview with police, Fleming denied telling the hostages at the dive shop that he was a terrorist.
On Tuesday, prosecutors continued their case alleging that Fleming was motivated by far-right ideologies set out in a manifesto he authored, titled "The Fuse."
Far-right expert professor Debra Smith was asked to testify about Fleming's manifesto, handwritten notes and photos of Nazi paraphernalia at his home.
Smith told the court Fleming's manifesto portrayed far-right ideologies, including the Great Replacement theory and white genocide.
"I firmly believe that cultural Marxism is genocide against whites and that there is a conspiracy to subvert the Christian West…For my part, I will not sit back and do nothing," Fleming wrote in the manifesto.
Smith told the court that Fleming blamed "feminists, globalists and elite groups" for exploiting the mass migration of Muslims to Australia. He called it an "attack."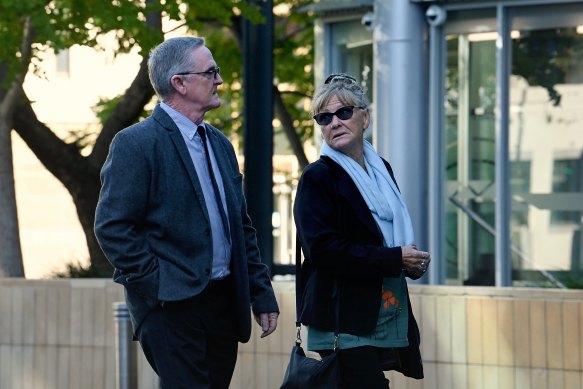 He wants to create a republic in Australia, the court heard, but the details are vague.
The professor was also shown photos of Fleming's tattoos, including a swastika and "SS bolts."
But Smith told the jury they did not believe Fleming was a Nazi or neo-Nazi. She told the court that Fleming indicated that the words "anti-Nazi" were written around the swastika tattoo.
YouTube history reviewed by Smith indicated that Fleming had viewed a video by COVID conspiracy theorist Riccardo Bosi, the jury learned.
Smith reviewed numerous handwritten notes by Fleming and concluded that they were inconsistent with far-right violence.
"The handwritten notes are generally consistent with the ideas set out in the manifesto… It doesn't express particularly violent right-wing extremism, but rather expresses the political ideas," Smith told the court.
The process goes on.
The Morning Edition newsletter is our guide to the day's most important and interesting stories, analysis and insights. Login here.