The suggestions of the signage and the thoughts of the tattoos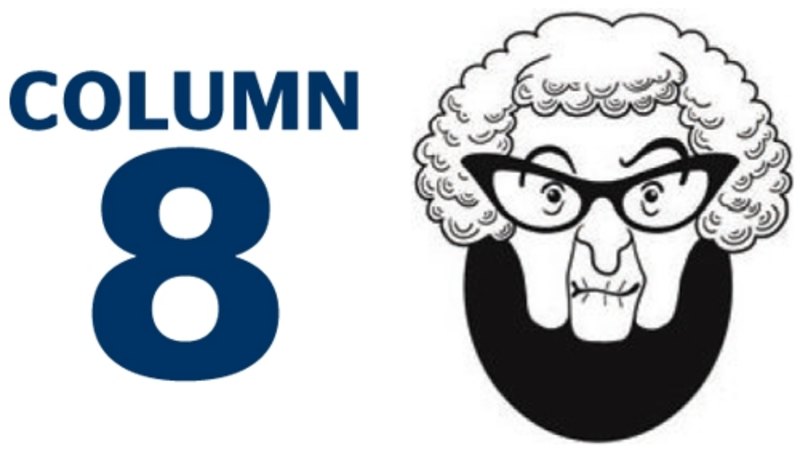 The drawing stories (Col8's Final Days) continue apace as attentive readers now have a place to boast (Col8's Duty Forever). Joshua Steele from Denhams Beach reports: "After driving through dust, gravel and tedious stop/slow signs, I reached a sign that said 'End of Road Works'. Sometimes I wish that would happen." Can Col8 get an amen to that, dear readers?
Meanwhile, a rather concerned Joy Cooksey of Harrington reports a sign at a local butcher that reads "Baby Rumps $19.95."
Daniel Flesch from Bellingen responds to Andrew Taubman's comments (Column 8 on Friday) about hard hats on construction sites: "I think it's worth reading Spike Milligan's answer to the question 'Is something worn under the kilt?' to repeat: 'No, everything in there is "perfectly functional'."
Returning to the Col8 discussion of tattoos and whether grandma's groupies should get their faces tattooed to mark their personality, Cherrybrook's Allan Gibson offers: "Last year I asked Modern Guru in Good Weekend magazine how people misspell my name. Mr. Katz responded with an illustration by Letch. Given that Simon has the intellectual property, I don't think I should force it on my body (not that I have any desire to).
Then we come to Col8 Wordle's recent hole-in-one discussion. Susan Bradley, from Eltham, Vic, puts her tuba aside for a moment and gives her two cents: "I had two starting words for Wordle, STEAM and RATIO. Normally I would alternate. One day I decided to take STEAM and only the A and T were lit. The answer was RATIO. Later that day, a friend who knew my first words actually sent me a message to congratulate me on my supposed hole-in-one. Since then I've stuck with STEAM (mostly). It has to show up someday." You have to have a dream, Susan.
On the other hand, Jill Johnson from Hunters Hill says: "My daughter got Wordle in a 'hole in one' on her birthday last year. She wrote "Happy." Wordle addicts may remember this day and greet it when it returns.
Carole Baxter from Woodgate Beach (Qld) would now like to move on to the current koels, saying: "This year's koel on our mulberry tree is a young bird that has not yet perfected its call and I doubt it will get a mate who will sounds like he does." Come on, Carole, give the kid a break, maybe he'll end up being a top Koel and you can brag about how you "knew him when."
Column8@smh.com.au
No attachments please. Contain
Name, suburb and daytime telephone number