The signs of our times continue to be troubling and troubling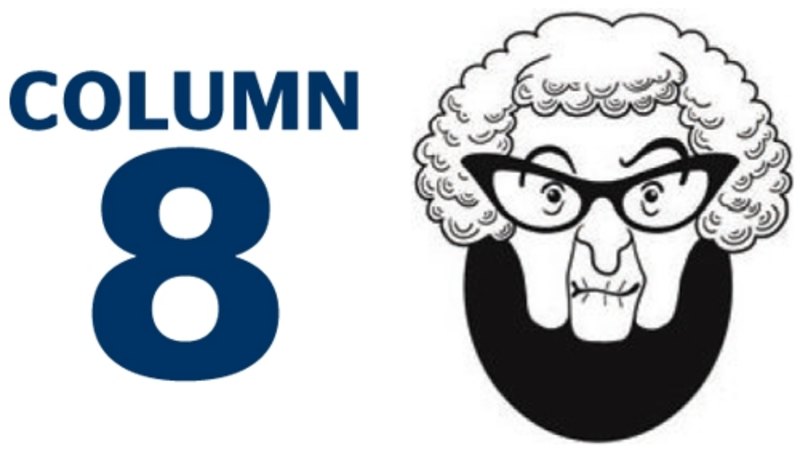 Col8 continues etiquette today in the sure hope of keeping NSW beautiful. (Those further away are of course welcome to join in; there are no limits to kindness.) Manbir Singh Kohli from Pemulwuy asks: "I want to know why people look away from the camera in photos these days, usually at 45 degrees. Angle? My natural inclination is to look at the camera. Does that make them seem serious, or is it meant to make them seem non-confrontational?"
A step back to the signs of our times (Column 8 recently) as readers' eyes continue to roll loudly. Geoff Maynard, from Paddington, is alarmed when he sees 'Warning – this door is alarmed'. "I would have liked to give the unfortunate door an anti-anxiety pill and a quiet place to recover," he says.
Robert Christie from Cleveland (Qld) reports: "The last time I drove into Sydney I came across a road sign north of Newcastle that said 'Vehicles for Sydney use both lanes'." There was too much traffic around me to ignore it Try it out."
And a warning to signologists everywhere from Mike Fogarty in Weston (ACT): "Roland Barthes (1915-1980), the French philosopher, spent much of his academic career preoccupied with signage – the semiotics of the signifier and the signified. While distracted, he was hit by a van on a Paris street and later died from his injuries in an accident. "Sorry that he didn't heed the traffic signs."
Then a question: Does this belong to signs or tattoos? Ian Aldridge from Goulburn says: "You don't expect irony from a tattoo. However, I saw a woman with the tattoo "Make good decisions" on the side of her shaved head." Is this a sign, a tattoo or just good advice, Col8 wonders? In the coming years, she might tire of the tattoo and grow her hair back over it, which would at least make the placement a good decision.
Col8 reported yesterday about young Koel struggling to get his song right. Darlington's Les Shearman asks us to consider that "the budding Nat King Koel may be a crooner and not a crooner".
Of course, you have to be careful what you wish for. Dorothy Gliksman of Cedar Brush Creek says she "will gladly take all your koels if anyone takes my terrible, gluttonous currawong." It will not allow my rooster, guinea fowl, lorikeets, bowerbirds and other birds to eat the food I give out eat."
Column8@smh.com.au
No attachments please. Contain
Name, suburb and daytime telephone number