The search for the first commissioner has entered the final phase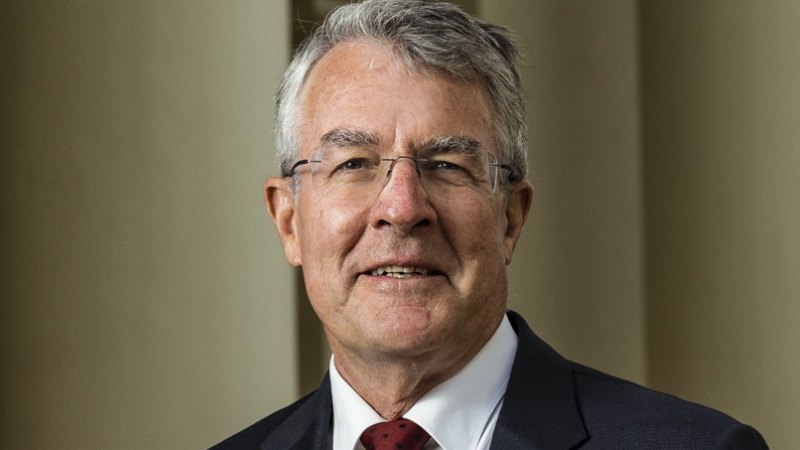 Loading
Dreyfus declined to give a precise timeframe for announcing the successful candidates, but said he would refer the government's selection to the committee within weeks of its inauguration by the end of the first two-week session on February 16.
"Before that, I need to bring it to Cabinet, as is appropriate and as occurs in every single high-level appointment by the Commonwealth Government Cabinet," he said.
"We don't have the kind of standard confirmation hearings that the US Senate has, so this is a whole new process and we have to work through exactly how it's going to work. But again, I will not prejudge the manner in which the joint parliamentary committee will decide [it]."
It follows a merit-based recruitment process that began in October last year with a public call for applications and a shortlist of candidates who were evaluated by a panel chaired by the Attorney General's Secretary or Deputy Secretary. Dreyfus has previously said he aims to have the NACC operational by mid-2023.
Independent MP Helen Haines, who led the push for a national integrity watchdog in the last parliament and is expected to serve on the oversight committee, said she would be surprised if the government proposed a contentious election for the first commissioner.
Loading
"The appointment of the first commissioner is extremely important. They will set the culture for the NACC," Haines said.
"I'd be surprised if the committee couldn't agree on that. But look, we've never done this before and we don't know whose hat is in the ring."
Solicitor Geoffrey Watson, SC of Sydney, a director of the Center for Public Integrity and a former solicitor who assisted at the NSW Corruption Inspectorate, said the first commissioner would ideally be a recently retired or soon to be retiring judge.
"You have to have a thick skin and it would be better if the person had as few political connections as possible," Watson said.
"It was supposed to be the last job of her career. They should not use it as a career for further government posts as it would only jeopardize their independence."
Break through the noise of federal politics with news, perspective and expert analysis from Jacqueline Maley. Subscribers can sign up for our weekly Inside Politics newsletter here.
https://www.smh.com.au/politics/federal/hunt-for-first-national-anti-corruption-watchdog-chief-enters-final-stages-20230117-p5cd4i.html?ref=rss&utm_medium=rss&utm_source=rss_politics_federal The search for the first commissioner has entered the final phase