The Sally Rugg vs. Monique Ryan case could be a win-win for both sides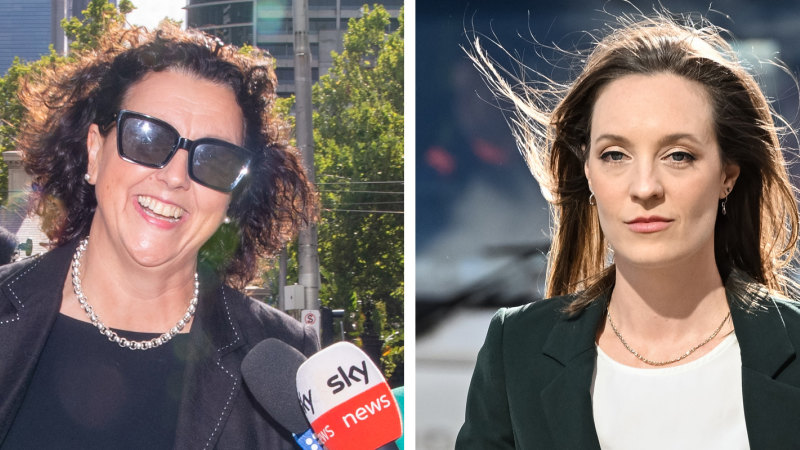 Loading
The corporate sector is struggling against the widespread perception that young professionals are grist to the mill of the corporate hamster wheel. Highly competitive jobs can create unrealistic expectations that employees will work excessive overtime. Likewise, employees may feel that the only way to move forward is to comply.
Finding the right balance between employer and employee workplace expectations is critical to the health of workers and workplaces, including the Houses of Parliament. Which brings us to Anthony Albanese.
The Prime Minister could even be caught up in this possible political plot twist if he eventually capitulates and increases Crossbench's staffing levels. That seems increasingly likely, given his full support for the set-the-standard report on reforming parliamentary jobs. The report by Kate Jenkins, Commissioner for Gender Discrimination, identified "long and irregular working hours" as counterproductive to the development of a positive parliamentary working culture. The Rugg vs. Ryan case could provide cover for taxpayer money being diverted to bolster the crossbench staff and build political capital among independents along the way.
So are Rugg and Ryan really at odds, or are they both seizing the opportunity for self-interested outcomes – a nick in the belt of workplace reform for Rugg and a return to the workforce status quo for Ryan? We won't know unless the details of the case are released by the courts.
Loading
In any case, this case could have more winners than many realize.
dr Katie Allen is a member of the Liberal Party and a former Confederate member for Higgins.
The Opinion newsletter is a weekly collection of views that challenge, support and inform your own. Login here.
More from our award-winning columnists
Crazy Hours: If you want to climb the political ladder in Canberra and change Australia, don't you have to expect 70-hour weeks, or is there something wrong with the democratic system that demands it? – Sean Kelly
The sum of us: According to research, Australians are getting dumber when it comes to financial literacy. Can You Answer These Five Money Questions? And if you can't, what should you do? – Jessica Irvine
profit or people: Greedy landlords are feeding the rent crisis: "Landlordism has gone wild in this country, made possible by real estate agents. The state government is ignoring the problem." – jenna price
https://www.smh.com.au/politics/federal/rugg-versus-ryan-could-be-a-victory-for-both-sides-20230223-p5cmyc.html?ref=rss&utm_medium=rss&utm_source=rss_politics_federal The Sally Rugg vs. Monique Ryan case could be a win-win for both sides