The repurposing of the Inner West is dividing the community
So-called "NIMBY" and "YIMBY" residents and politicians have clashed at a tense public gathering over proposed new inner west housing amid an escalating battle over Sydney's housing shortage.
Inner West Council is looking to rezone several blocks near Taverners Hill light rail station to allow for the construction of 438 new homes as part of a broader zoning in the area to rejuvenate Parramatta Road and meet the council's housing goals.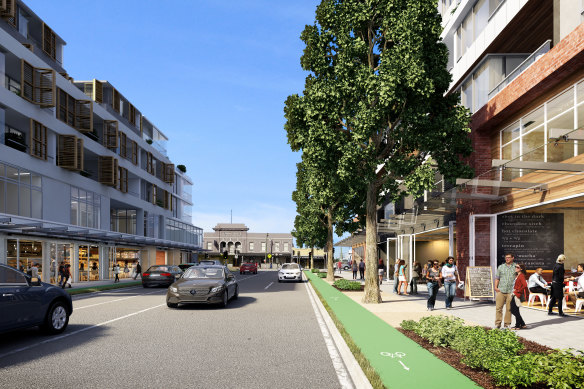 Tensions flared at a community forum on Wednesday night when Kieren Ash of Leichhardt, who also led Labor candidate Philippa Scott's campaign for Balmain's state seat, backed the proposal, calling it modest and "well done".
"We're talking three storeys or four storeys or six storeys, well located next to two light rail stations, the beautiful Greenway, shops, schools, Lewisham, buses on Parramatta Road," he said. "If we can't build three floors here, where can we?"
That prompted viewers to interrupt him and ask if Ash lived nearby or represented a developer. Mary Lafferty, who chaired the meeting, finally asked him to turn off the microphone.
"What you just said, all of us most likely agree," she said. "In terms of housing, all the things you just mentioned: yes. what we say [is]: not in this area. Do not rezone this area."
She told later herald It supports development in the area but it should be on Parramatta Road.
One Beeson Street resident said that in the 30 years she's lived there, there have already been three developments on her little street. "If you put one of these monstrosities on Beeson Street, you can say goodbye to any sense of community that we might have," she said.