The Productivity Commission wants to further postpone wage negotiations in favor of employers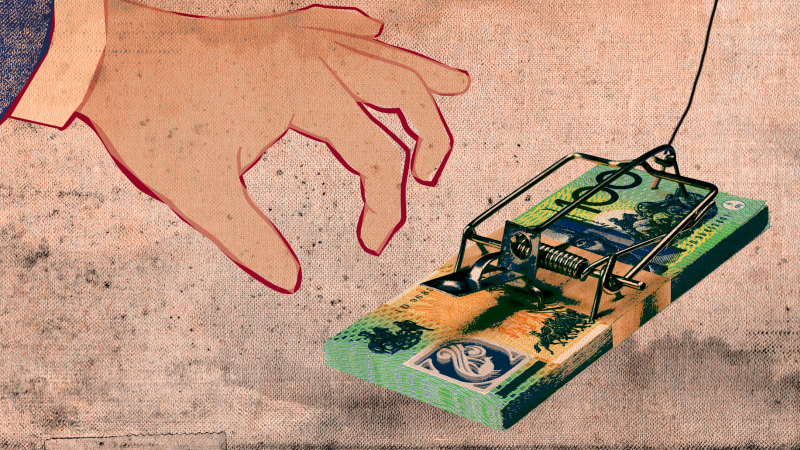 What is conspicuously missing from all the lamentations about the slowdown in our rate of productivity growth is an acknowledgment that there has also been a huge decline in the rate of our productivity growth's pass-through to real wages Are to reach.
Until that is fixed – until the capitalist system goes back to delivering on its promise that workers get their fair share of the benefits of capitalism – Australia's households have no reasonable reason to care what happens to productivity.
Back to the point. Productivity improves when you produce the same things with less labor or capital, or produce more with the same inputs—either more quantity or better quality.
And the report rightly says that constantly improving our productivity is the key to improving national ones material standard of living. The rich world has more than two centuries of evidence of this truth.
The first of the report's five priority areas is achieving a "highly skilled and adaptable workforce." gold right. That's Economics 101. Economists have known for ages that investing in "human capital" is the obvious way to increase productivity.
(And it's the better educated and educated workers who are most likely to adapt to the changing demands for labor that will bring the digital revolution and other technological advances.)
But the Commission has long since stopped pointing this out, while the federal states and the federal government are pursuing very different goals. The Howard administration, for example, spent enormous sums to expand parental choices for private schools.
"I'm a Callithumpian and I want to send my child to a Callithumpian school where they don't have to associate with sinners." Next we had the limited success of the Gonski-inspired push to fund schools based on student needs, not on entrenched privileges and religions.
And then we wonder why school results have deteriorated and so many children leave school with insufficient numeracy and literacy skills. I hate thinking about how they're going to fuel our prosperity in an ever-changing world.
Which raises a more recent "finding" by economists that the commission appears to have missed: if you ignore what your "reforms" do to the top-down income distribution, don't be surprised if productivity goes dead.
For some inexplicable reason, the increase in the number of oppressed makes the average look worse.
Meanwhile, removing universities from the budget has been the top priority of successive federal governments – Labor and Liberal – for the past 30 years.
Until the capitalist system returns to delivering on its promise that workers will receive their fair share of the benefits of capitalism, Australian households will have no good reason to worry about what happens to productivity.
Federal authorities have made them heavily reliant on attracting foreign students and charging them full freight. One way to deal with this is to make university teaching a part of the gig economy through younger employees.
Aside from putting public varsities (but not the few private varsities) on a starvation diet during the lockdown, the Morrison government's latest attempt to punish what it saw as a hotbed of socialism was a lunatic plan to encouraging students to choose courses that do this made them "job-ready" by, among other things, doubling tuition for a BA.
Fortunately, this hasn't discouraged students, but has made the humanities a far more profitable product for colleges.
To be fair, another 'learning' seems to have gotten through to the Commission recently. The third priority is "creating a more dynamic and competitive economy".
Treasury research has found strong empirical evidence that our economy has become fewer dynamic – less able to change and improve over time. Fewer new firms are created and fewer workers are encouraged to change jobs to earn higher wages.
Our industries have become more oligopolized – permitted by our permissive takeover laws – and, not surprisingly, their profit margins ("premiums" in business jargon) have crept up.
No official will admit it, but it seems pretty clear that the reason the Reserve Bank has been raising interest rates so far and so quickly – despite falling real wages – is the role played by oligopolistic pricing power in our high rate of inflation.
And now, further Treasury Department research has confirmed that our high degree of industry concentration (markets dominated by a few large firms) has given employers more power to limit wage increases.
All of this makes it unsurprising that our rate of productivity growth has slowed. It also helps explain why we have seen virtually no improvement in labor productivity over the past decade have was reached was passed on to real wages.
The Business Briefing newsletter delivers important stories, exclusive coverage and expert opinions. Sign up to receive it every weekday morning.
https://www.smh.com.au/business/the-economy/the-productivity-commission-wants-wage-bargaining-shifted-further-in-favour-of-employers-20230319-p5ctcp.html?ref=rss&utm_medium=rss&utm_source=rss_business The Productivity Commission wants to further postpone wage negotiations in favor of employers