The past eight years have been the hottest on record: report of the World Meteorological Organization
The past eight years have been the warmest on record, despite the cooling effect of three consecutive La Nina weather patterns, while extreme weather events in 2022 caused disasters around the world, according to a new analysis from the World Meteorological Organization.
The warmest eight years have all passed since 2015, with 2016, 2019 and 2020 making up the top three, the WMO report said. An exceptionally strong El Nino event occurred in 2016, contributing to record global temperatures.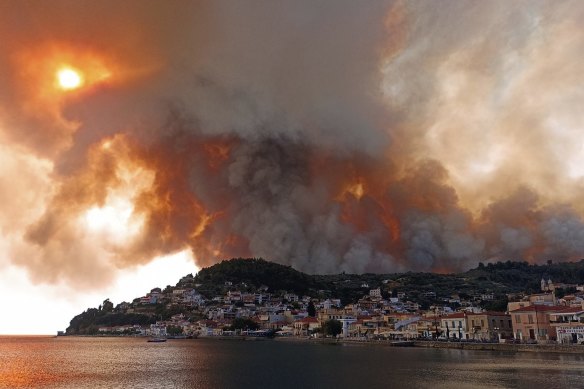 Although temperature changes between years are often small, every decade since the 1980s has been hotter than the previous one, as predicted by climate models.
A report released this week by the Copernicus Climate Change Service, which uses some of the same datasets and provides climate information to the European Union, shows that the annual mean temperature was 0.3 degrees above the 1991-2020 period, which is about 1.2 degrees higher than the period 1850-1900, the baseline usually referred to as the pre-industrial era.
This will make 2022 the eighth year in a row with temperatures more than 1 degree Celsius above pre-industrial levels, the report said.
"2022 was another year of climate extremes across Europe and globally," said Samantha Burgess, deputy chief of the Climate Change Service, in a statement.
"These events underscore that we are already witnessing the devastating consequences of our warming world," she said.
https://www.smh.com.au/environment/climate-change/the-past-eight-years-were-the-hottest-on-record-despite-la-nina-20230112-p5cc5k.html?ref=rss&utm_medium=rss&utm_source=rss_environment The past eight years have been the hottest on record: report of the World Meteorological Organization