The number of wild horses in Kosciuszko National Park is increasing despite government measures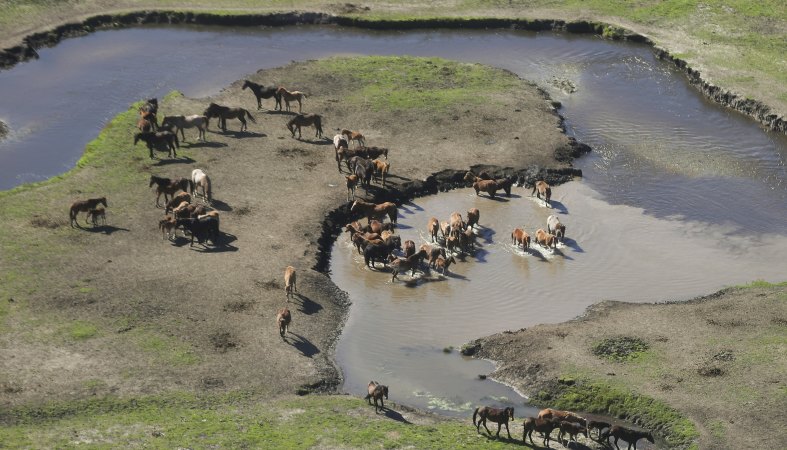 Gough said that while it is understandable that after years of inaction, initial control efforts would be slow to take effect, the current rate of horse removal is far from adequate.
Loading
Wild horse management has been a contentious issue for the government. The current plan, signed last year, is in part a repeat of the 2016 draft management plan, which also called for reducing horse numbers to fewer "than 3,000 in five to 10 years".
However, at that time there were only about 6000 brumbies in Kosciuszko National Park, and the numbers have continued to grow, even taking into account the widespread fires in the park during the Black Summer of 2019-20.
In the past three years, National Parks and Wildlife Services have removed more than 10,000 wild animals, including nearly 7,000 wild deer.
NSW Environment Secretary Penny Sharpe said horse numbers had increased as it meant more damage to the park and waterways.
National Parks and Wildlife Services has been contacted for comment.
There's more to come.
A guide to the environment, what is happening to it, what is being done about it and what that means for the future. Sign up for our fortnightly Clear Air newsletter here.
https://www.smh.com.au/environment/conservation/red-flag-feral-horses-increasing-despite-government-approach-20230127-p5cfto.html?ref=rss&utm_medium=rss&utm_source=rss_environment The number of wild horses in Kosciuszko National Park is increasing despite government measures