The number of HSC business subjects for students in NSW is falling as Reserve Bank research shows students are finding it boring
In 1992, 30 percent of all HSC students enrolled in economics, but last year that number dropped to just 8 percent of students. It is part of a long-standing trend that students choose to study business administration, which is perceived as being easier.
Loading
30 years ago the cohort studying economics was half boys and half girls, today it is two-thirds of the students who enroll for men.
A Reserve Bank of Australia study published in 2021 found that senior high school students found the topic uninteresting, while others had less positive views.
"For students at Australian universities at least, economics is generally viewed as abstract, difficult, boring and boring, unrelated to the real world, devoid of an ethical dimension and not obviously linked to a high-quality profession or a clear career path," the report reads.
Boys from schools in wealthy areas were more likely to study the subject; Schools in regional areas were less likely to offer economics classes compared to schools in major cities.
Wendy Mockler, vice-president of the Economics and Business Educators Board of NSW, said education systems elsewhere in the world have broadened the topic to include topical issues and behavioral economics.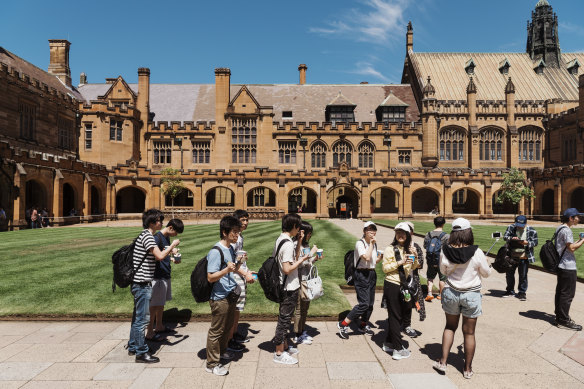 "The economy in its current form couldn't sell – it had some image problems," she said.
"Research tells us that students are interested in issues like climate change or wealth distribution – they want a problem- and issue-based curriculum."
Tom Hitchens, 17, of Scots College, Bellevue Hill, attended an HSC business conference hosted by UBS this month. He decided to study economics at HSC because he was fascinated by the impact of the economy on everything in society and he was considering a career as a fund manager.
Loading
"I find it quite fascinating how everything fits together and how the way one thing works affects another and how it all circulates with each other," he said.
After studying the issue for more than a year, he said the Reserve Bank is doing a good job on monetary policy.
"Inflation probably needs to get a little better at the moment, but yes, it's difficult," he said.
Nicola Felea, 17, of St Luke's at Dee Why, said learning about inflation has taught her about many other aspects of society.
"Inflation and how it affects our spending, wages and jobs – it's all a big system and it's really good to know how our society works," she said.
The Morning Edition newsletter is our guide to the day's most important and interesting stories, analysis and insights. Login here.