The New Zealand Prime Minister has done good, but not got everything right
First, she was obviously exhausted from trying to be everything to everyone—and that's a distinctly gendered form of exhaustion. Try being a full-time working mom with a preschooler, then add being in the spotlight, hate on social media, and constant criticism from the media and MPs alike.
Loading
Second, and perhaps related, there are a limited number of substitutes on the horizon for Ardern, and even fewer female substitutes. As in Australia, Tasmanian politics is a very tough job and not one that welcomes women and men of all backgrounds.
Third, we often blame our leaders for things we don't like and over which they have little control, forgetting to give them credit for the invisible things they do every day to make us safer. Ardern is no exception.
COVID lockdowns have been extremely tough on all of us – especially young people, working parents, and those living alone or otherwise socially isolated. But they have also saved thousands of lives and prevented our economies from further sagging.
However, because these leaders averted a crisis we did not experience, we often forget how important they were. And how difficult it was for them to decide when and how lockdowns should be imposed, and the importance of clear and determined leadership to see us through the crisis.
In other words, we forget to give Ardern and her Australian colleagues the right to make the tough decisions needed to save lives.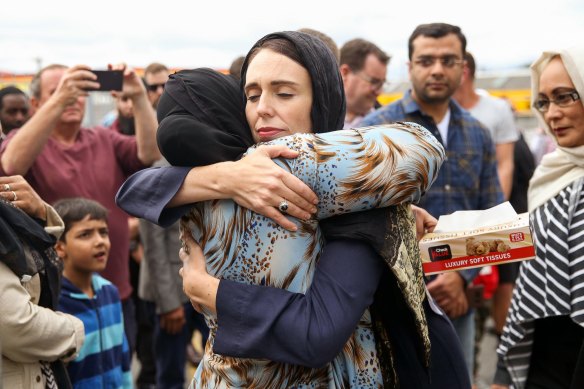 Meanwhile, pressure on the cost of living is real and causing significant difficulties in many parts of the world, including New Zealand and Australia. But they are also largely due to COVID-related supply chain disruptions and the far-reaching effects of the war in Ukraine, which are well beyond the control of leaders like Ardern.
Tackling inflation in both Australia and New Zealand will require action by both countries' reserve banks and long-term investment in expanding national supply chains and capacity – including by reopening migration and trade routes. And these reactions will take time to have an impact.
But we forget that and project our dissatisfaction onto the person in the boss's chair – hoping that if we kick them out, things will get better for a new face.
Loading
Sometimes that's true. Ardern and New Zealand Labor certainly didn't have all the answers to inflation and cost-of-living pressures, particularly those related to housing.
All too often, however, a change in leadership does not bring about the change we desire. But then we often forget how we got there in the first place.
Let's hope we can do better this time. Ardern has earned the right to resign and take some time off from public service.
We must do more – in Australia and on Tasmania – to recognize the invisible victories and limited disappointments of our pioneering women leaders.
Because if we don't, it may be a long time before we see another 37-year-old female changemaker as Prime Minister.
The Opinion newsletter is a weekly collection of views that challenge, support and inform your own. Sign up here.
https://www.smh.com.au/world/oceania/ardern-won-over-the-world-but-lost-her-support-at-home-20230119-p5cdxh.html?ref=rss&utm_medium=rss&utm_source=rss_world The New Zealand Prime Minister has done good, but not got everything right