The Italian Forum in Sydney's Leichhardt could become residential towers under new ownership
Patterson bought karaoke bar Pickled Possum in Neutral Bay last year to "revitalize a great business" – but he refused to give his name, insisting local media referred to him only as "Possum Bob".
Inner West Council Mayor Darcy Byrne criticized the lack of transparency following the sale of the site herald revealed it last Wednesday.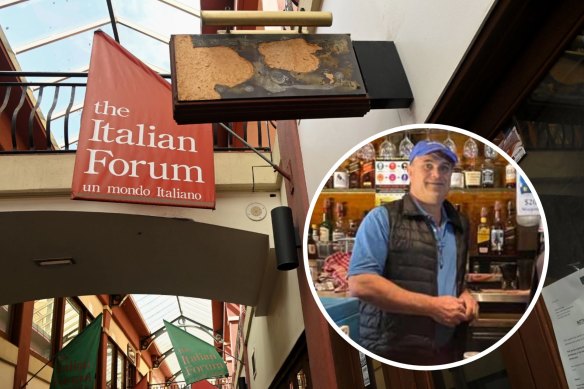 Byrne urged Redstone to be "open and transparent with the community about their plans for the site."
Byrne said Co.As.It's original announcement of the sale "did not include a strong enough public commitment to reinvest the proceeds from the sale into charitable services."
Loading
"I firmly believe that every cent of the proceeds from sales must be reinvested in community services and facilities," he said.
The Inner West Council confirmed the Government's revised strategy to allow additional building heights for the Forum area, meaning it could be further developed.
"It is theoretically possible to use this additional living space as living space without 'rezoning'," said a community spokesman.
Thomas Camporeale, Co.As.It's general manager, said the group's $8.2 million profit will be used to pay down debt the nonprofit has accumulated.
Loading
"What [the sale] means to us … we can repay debt through other assets," he said. "Our financial records are public and we have some debt.
"And we can invest any surplus in our core activities — in elderly care, compliance activities and increased activities for our community."
Financial documents filed with the Charity Commission show that Co.As.It has about $6.9 million in liabilities, which include items such as debt and employee benefits – but which they match with assets of netted $32 million.
The forum, donated to the Italian community by the Neville Wran state government in 1988, experienced a first boom in the 1990s.
But most of the restaurants around the square have been closed for many years, few people pass through the square and some of the buildings are derelict.
The Morning Edition Newsletter is our guide to the day's most important and interesting stories, analysis and insights. Login here.