The Howard administration was quick to accede to demands against David Hicks
The Howard administration agreed within three months of the capture of suspected terrorist David Hicks that he had been legally arrested by the United States while it was exploring ways to prevent him from selling his story.
Cabinet documents released by the National Archives on Sunday show the Howard government also acted quickly to allow America to investigate and pursue legal proceedings against Hicks before Australia considers its own potential legal action against the Adelaide-born man would pull.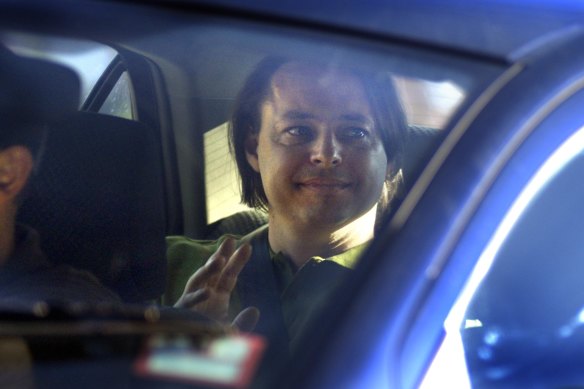 Hicks, who was arrested in Afghanistan in December 2001, was transferred with other suspected terrorist fighters to the US naval base at Guantanamo Bay in Cuba.
While he was accused of training with al-Qaeda and meeting terrorist leader Osama bin Laden, he claimed to have been tortured during his detention at Guantanamo.
Cabinet papers show that then-Attorney General Daryl Williams gave an oral briefing in February 2002.
At that meeting, the cabinet agreed that the government "regards the detention of Mr. Hicks by the United States as lawful." It also agreed that Australia was willing to let the US investigate Hicks before Australia considered its own potential legal action.
Aware of the allegations that Hicks had been in Kosovo and Kashmir, the cabinet decided to contact the International Tribunal for the Former Yugoslavia to see if they had any information on the man.
Just three months after his arrest, the cabinet also decided to study possible legislation to prevent Hicks from ever selling his story for a profit. Federal statutes on profits from crime were amended in 2004 to include convictions by US military commissions.
In his autobiography, John Howard described the troubles surrounding Hicks and in particular the length of time it ultimately took the US to bring him to justice as "barnacles."
https://www.smh.com.au/politics/federal/howard-government-moved-quickly-on-claims-against-david-hicks-20221228-p5c94y.html?ref=rss&utm_medium=rss&utm_source=rss_politics_federal The Howard administration was quick to accede to demands against David Hicks