The future of Cadman's Cottage at The Rocks may be in jeopardy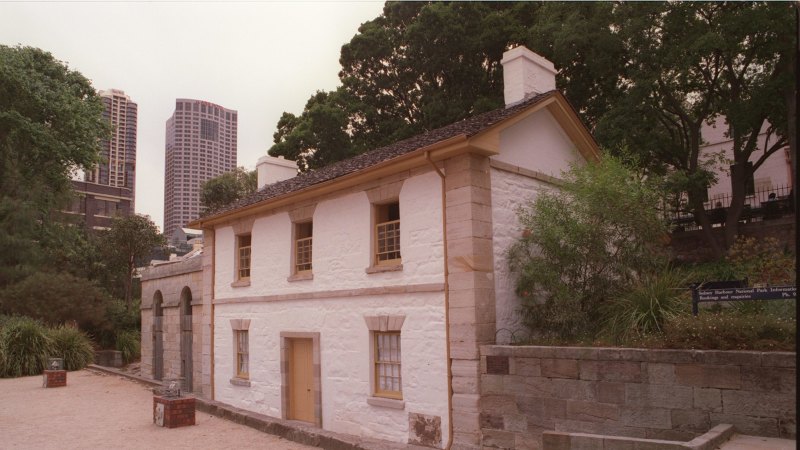 In 2022, Place Management sold part of the rock. The entire listed 19th Century Long's Lane Precinct – 18 buildings – has been leased for 99 years. The buyers, NashCap and its partner Assembly Funds Management, paid $36.5 million. NashCap is now advertising a "housing fund".
New development at The Rocks was meant to be minimal and nothing to sell out. Place management must be transparent. Parliament must be able to object to development proposals.
Loading
National Parks is also proposing to amend its Sydney Harbor National Park management plan to allow new buildings on Middle Head. The Ministry of Education would lease the site and build an "environmental education center," a kind of special school.
Middle and Georges Heads are of national importance as the site of the most diverse collection of fortifications and defenses in Australia. The area's defense history dates from 1801 to the Vietnam War. Middle Head also has an exceptional Aboriginal archaeological heritage.
No new buildings were ever allowed in the fortifications. The development of Middle Head would be a tragedy, but it's also unnecessary because the adjacent Sydney Harbor Federation Federal Trust has vacant buildings set back from the fortifications. Has the education system investigated these vacant buildings? Major heritage sites spanning multiple jurisdictions should be unified through common state and federal law.
Loading
Then there's Parramatta – which is under significant development pressure. It has a remarkable collection of historical sites but under several different managers. Notable sites include the State, National and World Heritage listed Old Government House of 1799, the 1793 State World Heritage listed Elizabeth Farm and the 1821 World Heritage listed Women's Factory, which is soon to be nominated for the World Heritage List following a recent funding commitment announced by German Environment Minister Tanya Plibersek of $1 million. But the Female Factory is in the Parramatta North Precinct and is managed by Property and Development NSW, an agency not typically associated with heritage preservation.
It is clearly time for state and state governments to work together to streamline the management of colonial and Aboriginal heritage in Sydney. If managed well, these sites could offer numerous opportunities for heritage tourism. But most important are the stories they reveal to present and future generations – stories that will be lost without the political will to save them.
The Opinion newsletter is a weekly collection of views that challenge, support and inform your own. Login here.
https://www.smh.com.au/national/nsw/this-cottage-is-a-snapshot-of-sydney-s-heritage-dereliction-20230203-p5chpa.html?ref=rss&utm_medium=rss&utm_source=rss_national_nsw The future of Cadman's Cottage at The Rocks may be in jeopardy