The cynicism of the sociopath in the foreground of the environmental thriller
In the 10 years since she won the Booker Prize for her second novel, The lightsEleanor Catton has dabbled in screenwriting, adapted her bestseller into a television series and worked on a film adaptation of Jane Austen Emma. Switching from page to screen seems like a natural progression. As one reviewer noted at the time, The lights The aesthetics of television drama owed as much as the discursive energies of the sprawling nineteenth-century novel.
A fascinating synthesis of the literary and the televisual is no less a feature of Birnam woodCatton's long-awaited sequel to The lights. Unlike its predecessor Birnam wood is not a historical novel. However, it commends itself as screen-ready fiction, based on the narrative conventions of the conspiracy thriller but blessed with an old-fashioned novel-like ingenuity.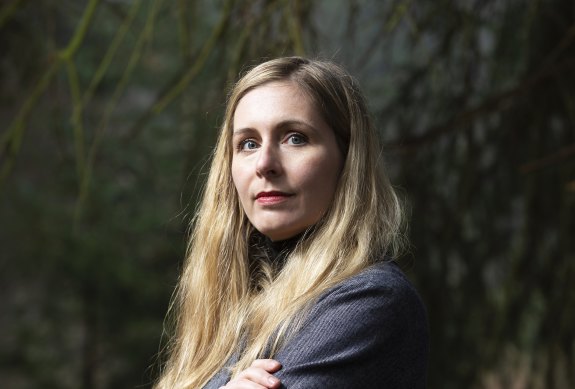 The choice of genre is indicative of the novel's broader concerns. Birnam wood a lot revolves around the current environmental crisis. It has obvious real-world inspiration in Peter Thiel, the American tech billionaire who acquired New Zealand citizenship and bought a sizable property there. The news that Thiel is planning to build an elaborate compound has led to speculation that he is building a doomsday bunker where he can survive the looming global catastrophe.
Birnam wood wraps this concept in layers of intrigue while evoking the fundamental political conflict of our time. It pits predatory techno-capitalism in the guise of a suave American billionaire named Robert Lemoine against the grassroots environmental movement represented by a ragtag kiwi-horticulture collective. Led by neo-hippie visionary Mira, aided by her hands-on deputy Shelley, Birnam Wood is a financially precarious and legally dodgy organization cultivating uncultivated land.
The wheels of the story begin to turn when the Collective takes over a remote farm that appears to have been abandoned after a landslide, only for Mira to meet Lemoine, who informs her he's buying the property. Instead of evicting her, he proposes a deal. Not only can they stay, he will finance them. He can present himself as an environmentally conscious philanthropist while building his bunker; they can establish themselves as a legitimate non-profit organization.
Much of the first half of the novel deals with the political strife and personal tensions that the proposal creates within the already fractious collective. These are compounded by the return of Tony, an aspiring journalist and former member of Birnam Wood who once had an awkward drunken affair with Mira. An unreconstructed left-wing idealist, Tony rails—clearly but tactlessly—against the idea of ​​them selling out, but to no avail.
The novel moves between the perspectives of Mira, Shelley and Tony with great technical skill. Catton is the kind of writer who knows her characters better than she knows herself. She punctuates the plot with long and often brilliant passages in which she dissects their insecurities, vanities, guilt and mistakes. She is interested in showing us how they negotiate the ever-changing grounds of their interpersonal relationships, how their beliefs are compromised and ironized by circumstances.
This becomes less of a focus as the plot picks up steam. As his nefarious intentions are gradually revealed, Lemoine becomes the novel's defining mystery, though Catton tries not to portray him as a one-dimensional villain. The novel also lives from his perspective. It dissects his shallow charm, his calculating intelligence, his steely determination. It registers his awareness of how he is perceived and his willingness to live up to those perceptions in order to manipulate people.
https://www.smh.com.au/culture/books/booker-winner-gives-us-a-sociopathic-bond-villain-in-the-bush-20230306-p5cprc.html?ref=rss&utm_medium=rss&utm_source=rss_culture The cynicism of the sociopath in the foreground of the environmental thriller