The court said Bassam Hamzy used code to run drug deals out of prison
Notorious gang leader Bassam Hamzy used encrypted messages allegedly linking legal fees, with his lawyer acting as an intermediary, to run a drug trafficking deal from his Goulburn prison cell, a Sydney court has been told.
Hamzy, 44, has pleaded not guilty to supplying a commercial batch of drugs, knowingly handling the proceeds of crime and obstructing the arrest of a person who committed a serious crime; any offense related to his dealings from prison in connection with the alleged supply of methamphetamine between October 2017 and February 2018.
His attorney, Dennis Stewart, told Downing Center Circuit Court that his client had "on numerous occasions" provided legal assistance to employees and that Hamzy "denied using code language to disguise references to drug shipments."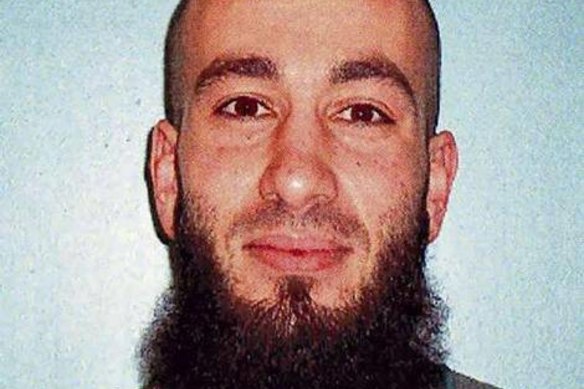 Rather, Hamzy had a number of "legitimate business ventures," including importing and distributing "a large quantity of shoes" and "bathroom accessories," the court was told.
In his opening statement in court on Monday afternoon, Crown Prosecutor Adrian Robertson said the case against Hamzy was based on evidence from two people allegedly involved in the drug operation, who will be known as Witness A and Witness I. Robertson told the court that their evidence was corroborated by tapped phone calls and text messages and surveillance.
Robertson said Hamzy's alleged activities began in late 2017 when he called Witness I, who had recently been recruited into Hamzy's Brothers 4 Life gang, from a contraband cellphone.
On that call, Hamzy reportedly confirmed Witness I was a methamphetamine supplier and "talked gently" to him, directing him to deliver the drug to someone outside – explaining that they were relying on the "lawyer" when communicating and priced per ounce in multiples of $3500.
Afterward, Robertson said, the Crown alleges that Hamzy's attorney, Martin Churchill, texted Witness I the outside drug dealer's phone number, and Witness I then began making arrangements for delivery of the methamphetamine.
Robertson said there were five instances of methamphetamine being supplied in 2- or 4-ounce packets over the course of five months, totaling 16 ounces, or about 450 grams.