The court challenge aims to overturn any remaining NSW COVID fines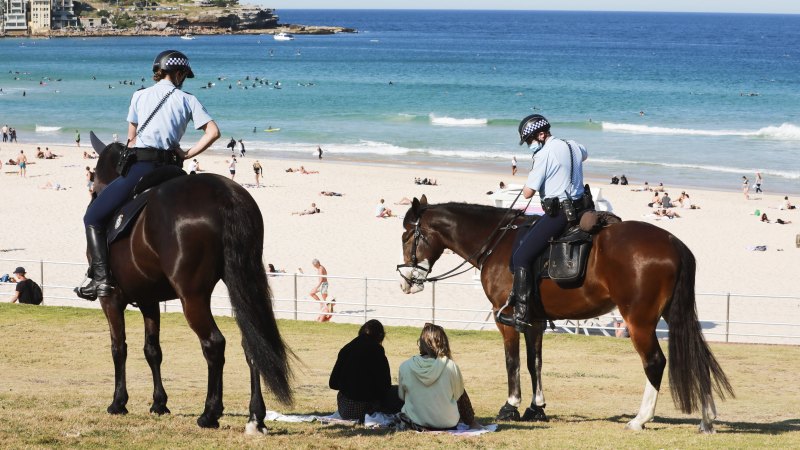 "We expected that Revenue NSW would withdraw all remaining COVID fines following the Supreme Court ruling earlier this year, but that has not happened," she said. "We are bringing this case because the NSW fines system needs to be fair and respect the rule of law."
Loading
In a ruling released in April, Judge Dina Yehia found that the fines at the heart of the original case contained a "vague" description of the alleged offense that was "clearly inadequate" and inconsistent with the Fines Act.
She said it is an "absolute minimum requirement" for a fine to identify the provision in the legislation that constitutes a specific offense so that a person can "look up the section and find out what offense they are alleged to have committed".
"The violation of the fine must be clearly and unambiguously stated in the notice itself," Yehia said. "Providing information that provides the recipient with a clue or clue from which they may or may not infer…is not sufficient."
Following last year's case, Revenue NSW has withdrawn four types of fines: "Failure to comply with posted instructions in relation to Section 7/8/9 – COVID-19" for both a company and an individual, "Unlawful participation in outdoor public gatherings – area." "Of Concern" and "Non-Compliance with Public Health Requirements – COVID-19".
However, some individuals who chose to challenge these violations in the District Court did not have their fines waived, even though they were invalid.
Loading
Steps were taken before the new lawsuit was filed, including requesting an internal review, which was denied, and writing to the Treasury Secretary, the NSW Treasury and the Office of the General Counsel of NSW Police.
The case brought against NSW Police and the Commissioner of Fines Administration is asking for a number of orders, including a declaration that the fine was invalid and a declaration that it was "unlawful" to seize the plaintiff's bank account to pay the fine . She is also demanding that the money and legal fees be refunded.
The case will first appear in court on July 25.
The Morning Edition newsletter is our guide to the day's most important and interesting stories, analysis and insights. Login here.