The controversial $6.5 billion Burrup fertilizer plant is due to get the green light by the end of the year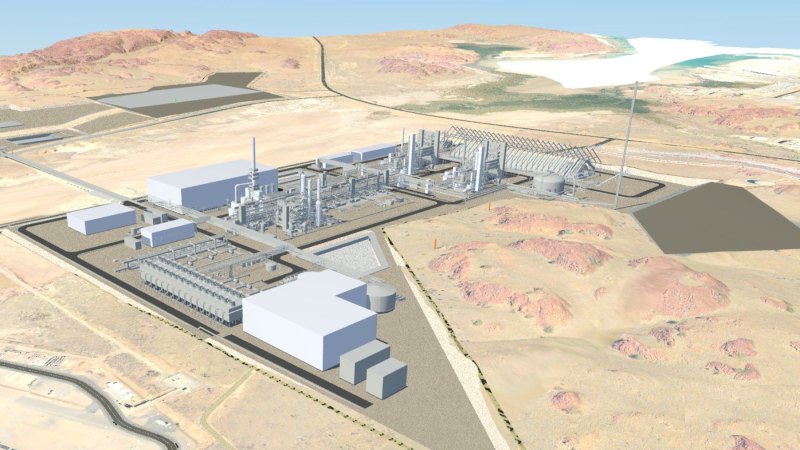 Higher gas prices due to limited supplies from Russia following its invasion of Ukraine have caused global fertilizer prices to rise sharply.
Loading
Urea meets 40 percent of Australia's fertilizer needs, according to Incitec Pivot, which has agreed to buy all of the plant's production for 20 years.
The ASX-listed fertilizer and explosives maker told investors in September that the large-scale, low-cost supply to the facility would allow it to target new markets in Australia and overseas.
Called Murujaga by traditional owners, the Burrup Peninsula is home to more than a million rock carvings dating back up to 40,000 years.
Perdaman's facility is opposed by some traditional administrators, who protest the relocation of rock art for construction and the facility's emissions, which would increase industrial pollution in the area, which some scientists conclude is damaging the art.
Two weeks ago, Environment Secretary Tanya Plibersek appointed an independent consultant under Section 10 of the Aboriginal and Torres Strait Islander Heritage Protection Act to determine whether the Murujuga engravings are threatened.
Raelene Cooper, traditional custodian of the Murujuga, said the NAIF funding is a federal government bailout aimed at reassuring investors who are afraid to support a project showing the sacred Murujuga rock art over elders' objections will remove.
"The government supporting this toxic project, having just commissioned a full heritage assessment of the entire industry on the burrup," she said.
"A government that claims to support an Indigenous voice still refuses to listen to First Nations communities on the front lines of this crisis."
Rambal said he is not concerned about the Section 10 report as the Perdaman plant is environmentally friendly with the latest technology.
The plant will initially emit 650,000 tons of greenhouse gases annually.
The WA government has called for a phased reduction in emissions to zero by 2050.
https://www.smh.com.au/national/western-australia/controversial-6-5b-burrup-fertiliser-plant-to-get-green-light-by-the-end-of-the-year-20220930-p5bm9l.html?ref=rss&utm_medium=rss&utm_source=rss_national The controversial $6.5 billion Burrup fertilizer plant is due to get the green light by the end of the year