The city and state should join forces to give Sydney the public space it deserves
If you're meeting someone in Sydney's CBD, where do you start? Maybe a cafe or bar. Maybe on the steps of City Hall, in Pitt Street Mall or next to the light rail at Circular Quay.
Central Sydney has a lot of great things to offer – the harbour, Hyde Park, revamped George Street and fresh energy – but what's missing is a real meeting point; a public place.
It's not a lack of imagination. In the 1980s, Sydney City Council, under then Lord Mayor Doug Sutherland, designed a plaza directly opposite City Hall on the block between George, Park, Pitt and Bathurst streets.
Internally, council staff sometimes refer to the project as 'Sydney's lounge' – and that would be a good idea.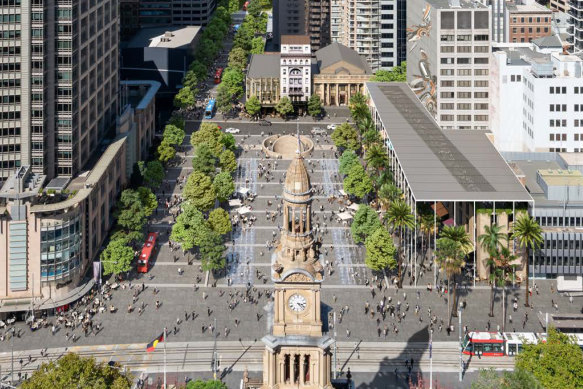 Over the years, the Parish Council has spent more than $150 million to purchase the necessary lots, few of which remain. Now the company is proposing to sign new commercial leases through 2035 and beyond as there is no realistic chance of construction starting any earlier.
There are good financial reasons for this. Renters like Woolworths are reasonably paying a lot more for the security of a long-term lease than they would for a year at a time. And there's no point in forgoing the income just to have the property sit vacant until the local council has the money to start the work.
At some point, however, the cord has to be cut, the last parts bought and the work started.
COVID-19 understandably impacted the timelines and funding of many projects. However, we now look back on more than 50 years from concept to delivery. In 2019, before the pandemic, Mayor Clover Moore believed it would happen within a decade.
"These are urban projects and they take time," Moore said Monday. True, but ultimately it comes down to buying some buildings, tearing them down, paving a nice square and installing a big screen. It certainly does not exceed our collective capabilities.