The case to leave Dahl's villains alone
I drink coffee from one of my favorite cups. On one side it has a Quentin Blake illustration of The Witches by Roald Dahl. On the other side is a quote: "A witch who dares to say I'm wrong won't be with us long!"
Now, Puffin, the children's book publisher, has dared to say that Dahl himself was wrong. Editors have made hundreds of changes to his books to adapt them to contemporary culture. So Augustus Gloop is no longer "fat" and the Oompa Loompas are no longer "little men" but "little people".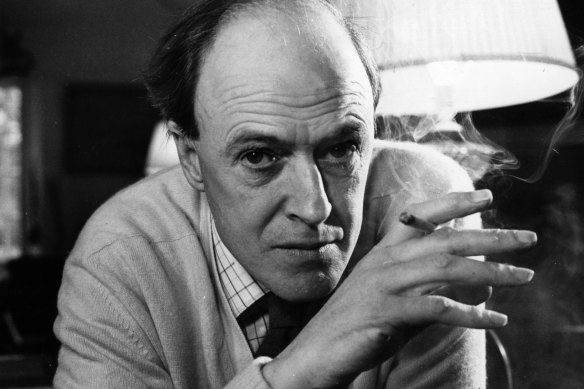 Suddenly there is a big unfriendly giant debate about these changes. Salman Rushdie calls it "absurd censorship". Andy Griffith says it's okay, children's books are constantly being improved. A host of other comments fall into the pros and cons camp.
At this point I would like to join in arguing that either all censorship is bad and books should never be manipulated or removed; or alternatively, let's get rid of all this offensive sexism and racism and every other ism currently out of favor. However, the truth is that I have conflicting feelings. My answer to these questions is: it depends.
There's a much smaller change that just swept through Northcote High School's library. The school has removed dozens of old non-fiction books from its library because they use offensive or outdated descriptions of indigenous people or promote one-sided views of colonial settlement. Over the long term, reworks like this are far more important than messing with Dahl, and I applaud them.
Loading
History is written by the victors, but it can also be rewritten to be more balanced, nuanced, and expansive, and it's happening all the time. Our children deserve accurate and up-to-date reading material. But I want some of these old books to be kept as conversation starters, to show how we used to view our history.
Children's literature, however, is another matter. We've already seen Enid Blyton noddy And Thomas the tank engine take a good walk Why Dahl, why now? Because Netflix bought the enormously lucrative rights to his books. The old trickster must be grinning in his grave.
By all accounts, Dahl wasn't a nice man. He is accused of racism, misogyny and anti-Semitism. But he was a brilliant children's writer. He understood the attraction of dark, grotesque and disgusting. Its characters are tortured, beaten, devoured, murdered and tricked into eating worm spaghetti. Children love everything without growing up to be sociopaths.
https://www.smh.com.au/culture/books/let-roald-dahl-s-monsters-stay-as-they-were-written-as-monsters-20230223-p5cn5c.html?ref=rss&utm_medium=rss&utm_source=rss_culture The case to leave Dahl's villains alone