The case of the vote for Parliament is lost in slow motion as the activists fight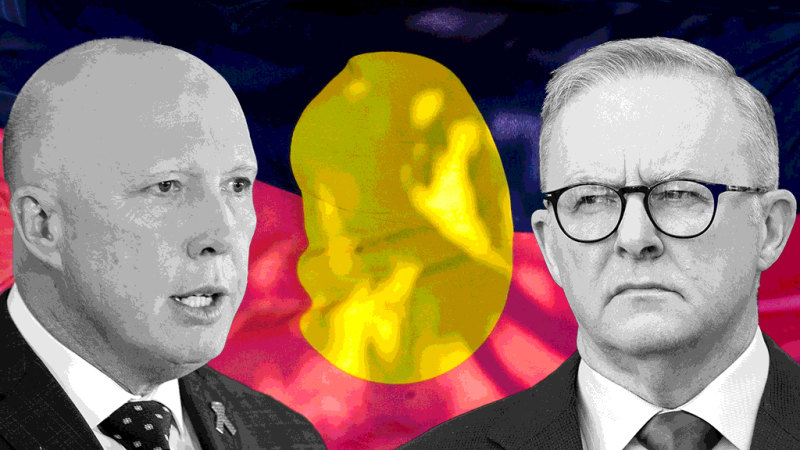 The case for the voice is lost in slow motion as a divided group of activists struggle to win over Australians to their cause.
Resolve's latest policy monitor should sound the alarm to those who want this sweeping change to happen. You lose the argument. They were content with the popular support for their side. They sacked their opponents just as their opponents were gaining ground.
Critics from The Voice have slammed the proposal, calling for more detail on how it would work. Opposition leader Peter Dutton is demanding more detail in a way that gives him a reason to side with the "No" campaign – the default position among the majority in his own party space.
So it should not be pretended that Prime Minister Anthony Albanese Dutton can win over the cause by giving all the details requested.
But the campaign for change isn't about convincing Dutton. It's about convincing millions of Australians. And that requires a more compelling response to retain voters who already support the vote and win over those who are unsure of what it is intended to achieve.
Australians want the voice to succeed, even if they're not sure how it will work. There is a reservoir of support for the idea of ​​giving indigenous people a greater say in national affairs, in the hope that this can lead to practical benefits, such as closing the gap in indigenous health and education.
Concerns about lawlessness in Alice Springs are testing both sides of the Voice campaign. Critics of The Voice want to focus on law and order as opposed to "symbolic" reform, but the answer should be that the best policy response requires consultation with First Australians – exactly what The Voice aims to deliver.
When the Resolve Political Monitor asked voters last September if they thought the Voice could close the gap, 33 percent thought it was likely, while 43 percent thought it was unlikely.
https://www.smh.com.au/politics/federal/voice-case-being-lost-in-slow-motion-as-campaigners-struggle-20230123-p5ces5.html?ref=rss&utm_medium=rss&utm_source=rss_politics_federal The case of the vote for Parliament is lost in slow motion as the activists fight