The Bank of Japan defies the market and keeps its yield control policy unchanged
The Bank of Japan maintained its ultra-low interest rates, including its 0.5 percent cap on 10-year bond yields, on Wednesday, defying market expectations that it would phase out its massive stimulus program as inflationary pressures mounted.
At a two-day policy meeting, the BoJ maintained its yield curve control (YCC) targets, set by a unanimous vote at -0.1 percent for short-term interest rates and around 0 percent for the 10-year yield.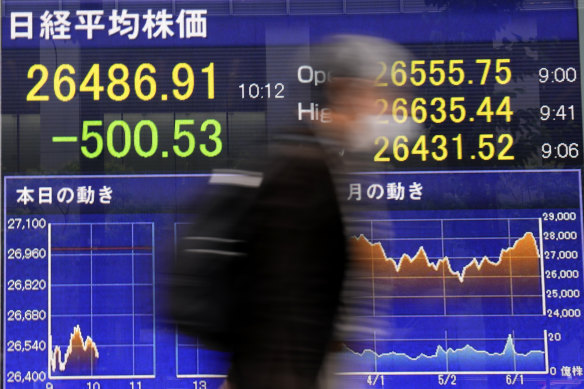 The central bank also kept its forecast that the 10-year bond yield could move 50 basis points either side of its 0% target.
The decision follows the BoJ's surprise move last month to double the yield band, a change analysts say has failed to correct market distortions caused by its heavy asset purchases.
Wednesday's decision suggests that the BoJ is not looking for an immediate exit or a looser grip on bond yields. The central bank appears to be trying to reiterate its Governor Haruhiko Kuroda's message that the December move was a technical change. The BoJ appeared to be signaling that easing would continue until sustained inflation came into sight.
Speculation heated up ahead of the meeting as 10-year yields repeatedly breached their new 0.5 percent ceiling. The market boost forced the BoJ to buy a record amount of bonds late last week.
The central bank bought a total of around 3 trillion yen ($33 billion) of government bonds on Monday and Tuesday as the 10-year yield rose further above its 0.5 percent ceiling. The BoJ spent nearly 10 trillion yen over the last two days of last week to defend its stimulus framework.
Markets had been anticipating a possible policy change at this week's session. The decision to keep attitudes unchanged sent the US dollar nearly 2 percent higher against the yen, the biggest one-day percentage jump since June 17.
Christopher Wong, currency strategist at OCBC in Singapore, said the market's focus is now shifting to the next meeting in March, which will be the last Kuroda presidency before his term ends in April.
https://www.smh.com.au/business/markets/bank-of-japan-defies-market-keeps-yield-control-policy-unchanged-20230118-p5cdi8.html?ref=rss&utm_medium=rss&utm_source=rss_business The Bank of Japan defies the market and keeps its yield control policy unchanged