The accused murderer's confession was "not true," the court said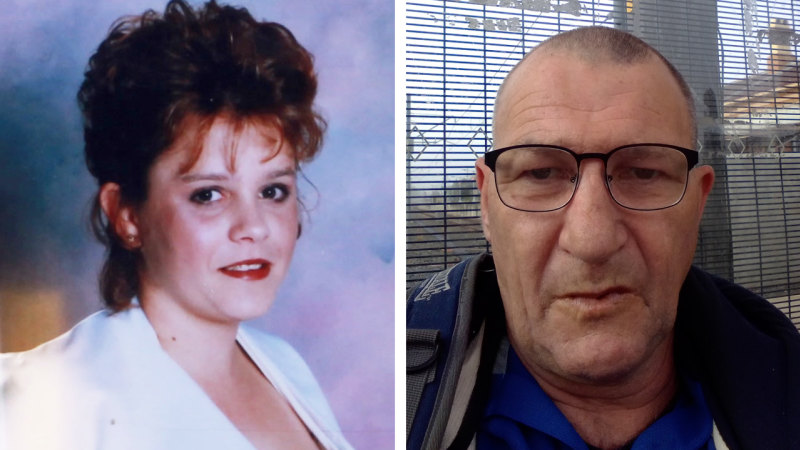 The woman, whose name cannot be released, told the court that she spent New Year's Eve with friends on the streets of Gulgong and waited outside her home around 3am on January 1, 1998 for someone with cannabis to arrive.
Loading
She said she saw a scruffy-looking man in his 30s approach her with no shoes and didn't want to speak to him, so she turned her head away.
"So he hit me," she said. "He punched me sideways in the face, then grabbed my throat, pulled me, pushed me to the ground."
The woman said she was hit so hard that she almost passed out and could not breathe properly because the man began choking her with "strong pressure on my throat."
She said the man pulled her dress up to her waist, pulled down her underwear and hit her on the head several times because she wouldn't stop screaming.
"He told me to shut up or he would kill me," she said. "He said, 'Wouldn't you rather be awake' when he was going to kiss me."
The woman said her boyfriend came outside and chased the man away with what appeared to be a piece of concrete and ran after the attacker as he fled.
She said she reported the attack to police that morning but didn't pursue her complaint because she didn't want to go to court, where people would discredit her character. The court heard she issued a statement in 2019 when police began re-examining Michelle's case.
The woman's then-boyfriend told the court he went outside, saw her being pinned down and picked up a piece of checker plate and used it to hit the attacker in the head. He said he stopped because he thought it would kill him and yelled for the man to get off her.
"He held both hands and pushed her head down over her mouth," the man said. "She kept her mouth shut so she couldn't scream."
The process goes on.
Our breaking news alert will notify you of important breaking news when it happens. get it here.